January 18, 2013
Features of Serious Pertussis Progression Identified
Findings in infants at least 90 days old admitted to the ICU for pertussis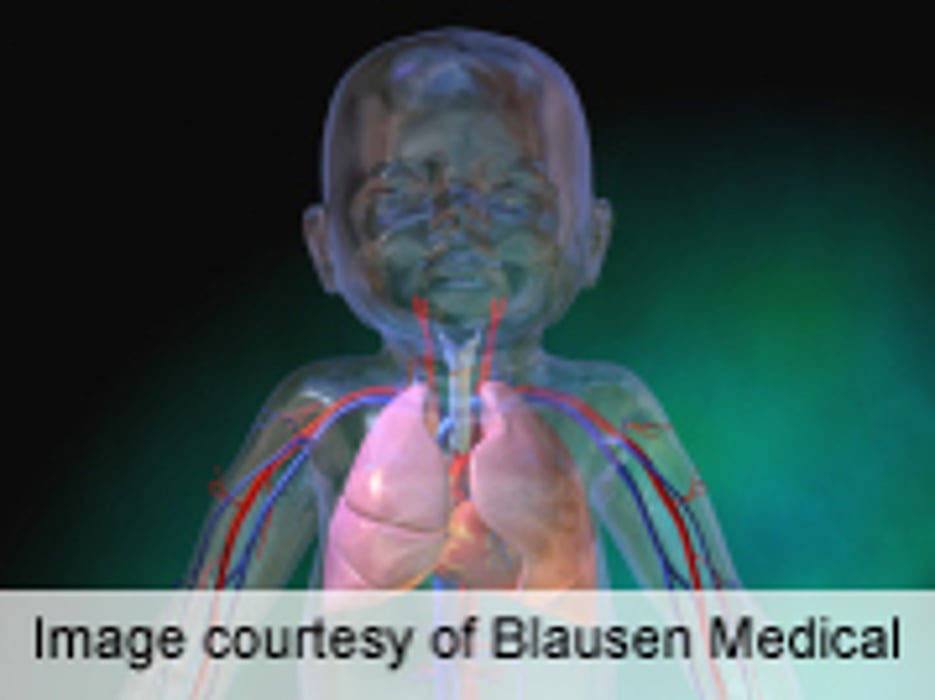 FRIDAY, Jan. 18 (HealthDay News) -- Rapidly rising white blood cell (WBC) counts and high heart rates and respiratory rates may indicate more serious pertussis progression in infants, according to research published online Jan. 10 in the Journal of the Pediatric Infectious Diseases Society.
Erin L. Murray, Ph.D., from the California Department of Public Health in Richmond, and colleagues reviewed medical records for 31 infants who were ≤90 days of age and hospitalized for pertussis in five Southern California pediatric intensive care units (from Sept. 1, 2009, through June 30, 2011) to obtain demographic and clinical information.
The researchers found that eight of the infants had more severe infections, six had pulmonary hypertension, and four died. Compared with less severe illness, more severe illness was characterized by WBC counts exceeding 30,000, heart rates exceeding 170, and respiratory rates exceeding 70 more rapidly after cough onset.
"Our data suggest that a predictor of more severe Bordetella pertussis disease in young infants is an elevated and rapidly rising WBC count, making early and serial WBC count determinations critical to the evaluation of all infants with suspected or proven pertussis," the authors write. "Furthermore, close monitoring of heart and respiratory rates is imperative because these were demonstrated to correlate with more severe disease progression."
Abstract
Full Text (subscription or payment may be required)
Physician's Briefing