February 2, 2012
Geographic Pattern of Lyme Disease Mapped in Eastern U.S.
Two risk foci identified in Northeast and upper Midwest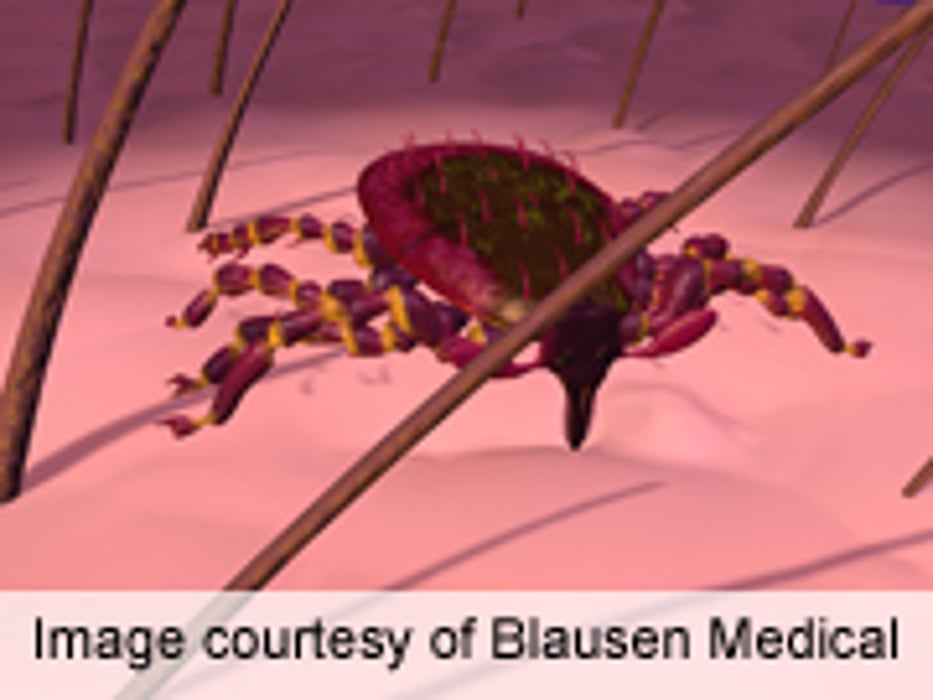 THURSDAY, Feb. 2 (HealthDay News) -- Two Lyme disease risk foci have been identified in the Northeast and upper Midwest of the United States, according to a study published in the February issue of The American Journal of Tropical Medicine and Hygiene.
Maria A. Diuk-Wasser, Ph.D., from the Yale School of Public Health in New Haven, Conn., and colleagues developed an acarological risk map for Lyme disease. Standardized field sampling in 304 sites was used to estimate the density of Borrelia burgdorferi (B. burgdorferi)-infected host-seeking nymphal Ixodes scapularis (I. scapularis). Using risk factors for the presence and density of infected nymphs, a continuous predictive surface of human risk of exposure was modeled.
The investigators identified two discontinuous foci for B. burgdorferi and I. scapularis; one located in the Northeast and one in the upper Midwest. There was also a transitional zone with uninfected I. scapularis populations.
"The Lyme disease risk map that we present here is based on standardized sampling of infected host-seeking I. scapularis nymphs, the primary vector stage of B. burgdorferi for humans throughout the geographic range of the species," the authors write. "This risk map can assist in surveillance and control programs by identifying regions where human cases are expected and may assist treatment decisions such as the use of antimicrobial prophylaxis following a tick bite."
Physician's Briefing