October 28, 2016
IDSA: Measles Complication SSPE More Common Than Thought
Clinicians to be aware of subacute sclerosing panencephalitis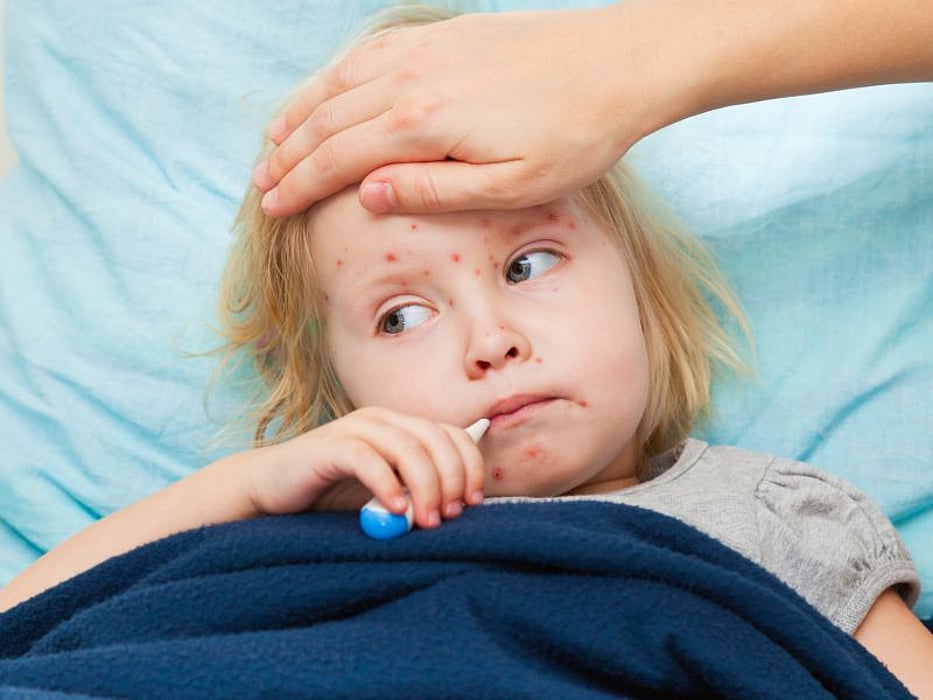 FRIDAY, Oct. 28, 2016 (HealthDay News) -- Subacute sclerosing panencephalitis (SSPE), a complication of measles infection, may be more common than thought, according to research presented at the annual meeting of the Infectious Diseases Society of America (IDWeek), held from Oct. 26 to 30 in New Orleans.
James Cherry, M.D., from the David Geffen School of Medicine at the University of California, Los Angeles, and colleagues identified 17 cases of SSPE in California between 1998 and 2016. All of these patients had not been vaccinated with the measles, mumps, and rubella (MMR) vaccine, and 12 had clinical history of a febrile rash illness compatible with measles prior to 15 months of age. The diagnosis of SSPE was made at a median age of 12 years (range, 3 to 35 years), with a latency period of 9.5 years (range, 2.5 to 34 years).
It was once thought that SSPE affects one in 100,000 people, but the new evidence suggests it strikes those who contract measles at a young age particularly hard. One in 1,367 children who get measles before the age of 5 may eventually develop SSPE, as will one in 609 infants who contract measles before they are 12 months old, the researchers suggested.
"Clinicians should be aware of the possibility of SSPE in patients with compatible symptoms, even in older patients with no specific history of measles infection," the authors conclude. "SSPE demonstrates the high human cost of 'natural' measles immunity."
Physician's Briefing