July 17, 2014
1st U.S. Case of Locally Acquired Chikungunya Virus Reported
Patient is unidentified Florida man; mosquito-borne illness can be painful but is seldom fatal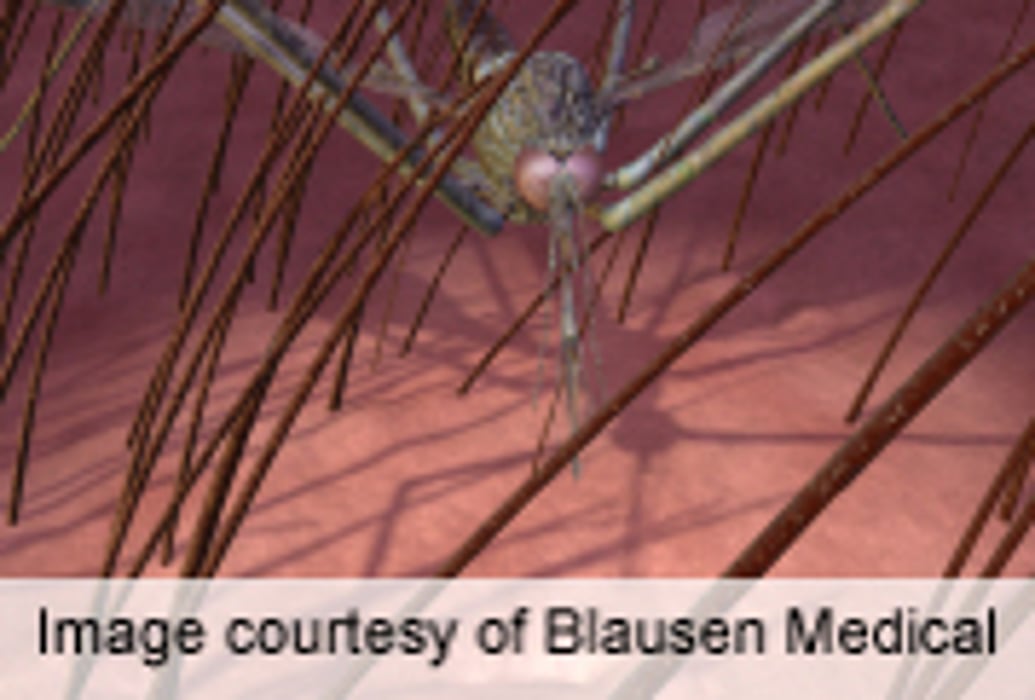 THURSDAY, July 17, 2014 (HealthDay News) -- The first case of locally acquired chikungunya virus, which is transmitted by the bite of a mosquito, has been reported in the United States, federal health officials said Thursday.
The case involved an unidentified man from Florida. Until now, all previously reported infections had originated outside the United States, officials said.
The U.S. Centers for Disease Control and Prevention said Thursday that it's unclear how chikungunya will spread, but agency experts believe it could follow the course of another mosquito-borne tropical threat, dengue fever. Dengue fever cases remain primarily of foreign origin in the United States, the CDC said, and "sporadic" cases of locally transmitted infections haven't led to widespread outbreaks.
"The arrival of chikungunya virus, first in the tropical Americas and now in the United States, underscores the risks posed by this and other exotic pathogens," Roger Nasci, Ph.D., chief of the CDC's Arboviral Diseases Branch, said Thursday in an agency news release.
Physician's Briefing