January 18, 2013
Alcohol Disinfection Cap Cuts Contamination of Central Lines
Continuous passive disinfection cuts line contamination, organisms, bloodstream infections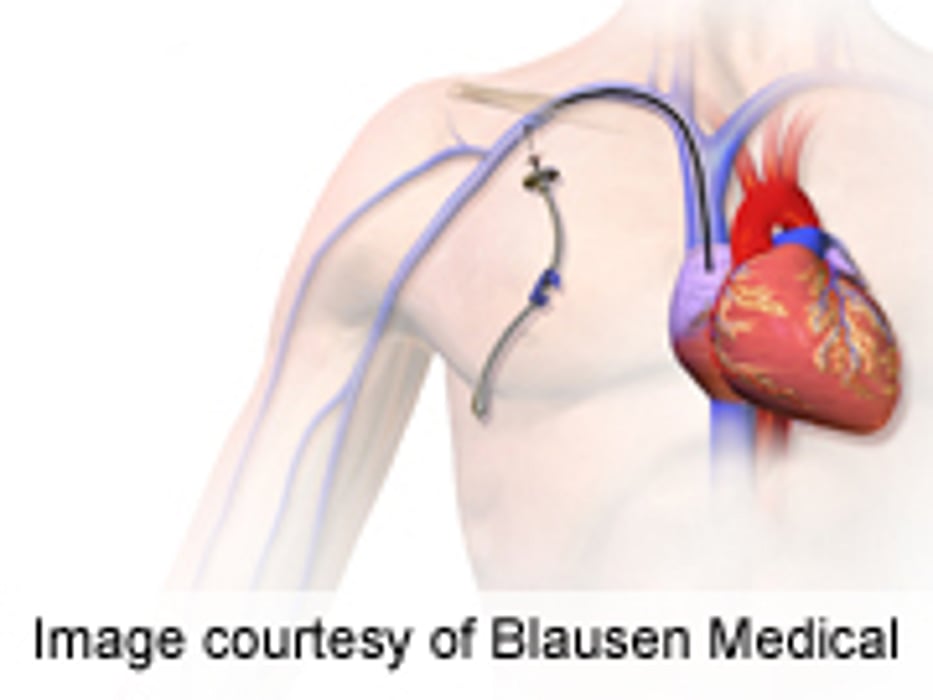 FRIDAY, Jan. 18 (HealthDay News) -- Continuous passive disinfection of central line catheter hubs using an alcohol-containing disinfection cap reduces line contamination, organism density, and the rate of central-line associated bloodstream infections (CLABSIs), according to a study published in the January issue of the American Journal of Infection Control.
To evaluate the efficacy of using a disinfection cap with 70 percent alcohol to prevent contamination and infection, Marc-Oliver Wright, M.T., of the NorthShore University HealthSystem in Evanston, Ill., and colleagues conducted a study involving adult patients with peripherally inserted central catheters inserted during hospitalizations. The study was conducted in three phases: P1, baseline, when standard scrub was used; P2, when the cap was used on central lines; and P3, when the standard scrub was reinstated.
The researchers found that, during P1, contamination was 12.7 percent, compared with 5.5 percent in P2 and 12 percent in P3; contamination was significantly lower in P2 versus P1 or P3. The median colony-forming units/mL were significantly reduced, from four in P1 to one in P2, and then increased significantly to two in P3. The CLABSI rate significantly decreased during use of the alcohol-containing disinfection cap, from 1.43 per 1,000 line-days in P1 to 0.69 in P2, and then increased significantly to 1.31 in P3.
"This study demonstrated the effectiveness of an alcohol impregnated cap for catheter hubs in preventing intraluminal contamination and infection," the authors write. "With the use of such a device, contamination was significantly less frequent and, when it did occur, involved fewer organisms."
Physician's Briefing