November 28, 2017
Escalation Noted in Incidence of Scarlet Fever in England
Three-fold increase in rates between 2013 and 2014, with further increases in 2015, 2016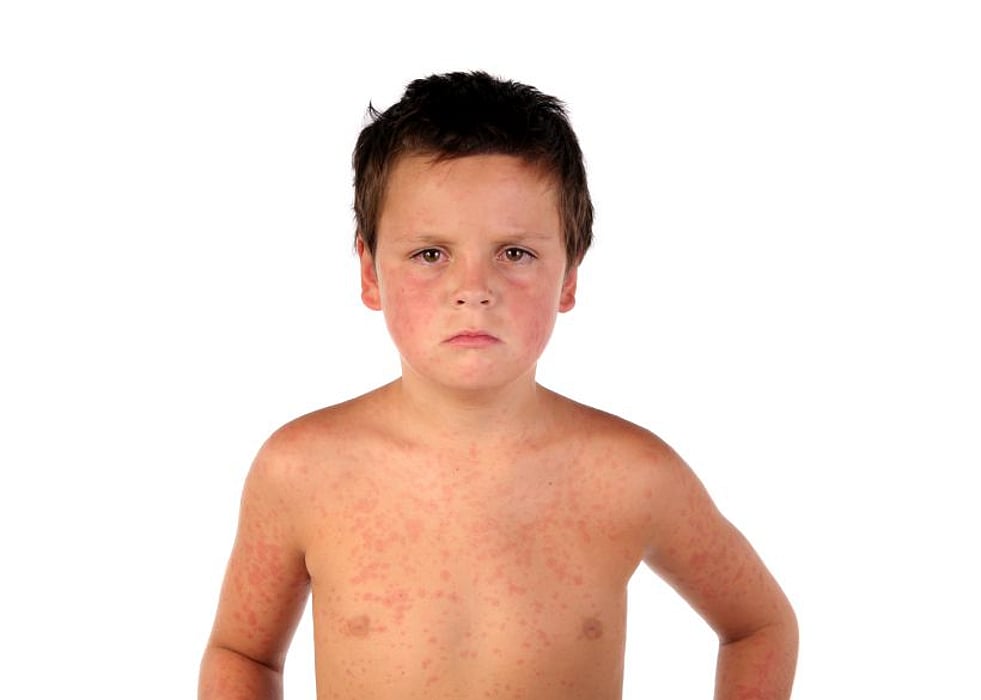 TUESDAY, Nov. 28, 2017 (HealthDay News) -- There has been a recent escalation in the incidence of scarlet fever in England, according to a study published online Nov. 27 in The Lancet Infectious Diseases.
Theresa Lamagni, Ph.D., from Public Health England in London, and colleagues identified periods of sudden escalation by analyzing statutory scarlet fever notifications held by Public Health England from 1911 to 2016 in England and Wales.
The researchers noted a three-fold increase in the population rates of scarlet fever between 2013 and 2014, from 8.2 to 27.2 per 100,000 (rate ratio, 3.34); in 2015 and 2016 there were further increases (30.6 and 33.2 per 100,000, respectively), reaching the highest number of cases and rate of scarlet fever notification since 1967. In 2014, the median age of cases was 4 years, with incidence of 186 per 100,000 children under 10 years of age. An increase in incidence was seen in all parts of England, with 620 outbreaks in 2016. From 2013 to 2016 there was a 97 percent increase in hospital admissions for scarlet fever; one in 40 cases were admitted for management of scarlet fever or associated complications.
"England is experiencing an unprecedented rise in scarlet fever with the highest incidence for nearly 50 years," the authors write. "Reasons for this escalation are unclear and identifying these remains a public health priority."
Abstract
Full Text (subscription or payment may be required)
Editorial (subscription or payment may be required)
Physician's Briefing