November 16, 2016
Vaginal Immune Response May Up Zika Risk in Women
Findings suggest, when transmitted sexually, women are more susceptible to contracting RNA viruses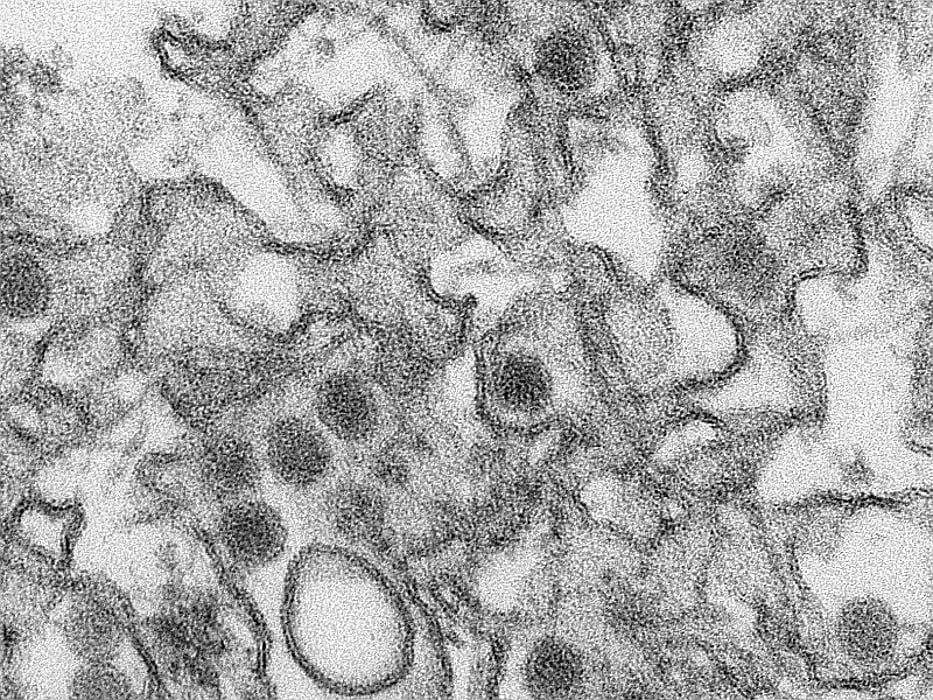 Transmission electron micrograph of Zika virus. Photo: U.S. Centers for Disease Control and Prevention
WEDNESDAY, Nov. 16, 2016 (HealthDay News) -- Vaginal tissue is particularly vulnerable to infection by RNA viruses, such as Zika, according to a study published online Nov. 16 in the Journal of Experimental Medicine.
Researchers infected female mice with Zika either vaginally or through mosquito bites.
The team found that after three days, the mice bitten by Zika-carrying mosquitoes had a much stronger immune response than those infected through the vagina. The vaginally-infected mice had no detectable interferon and high levels of the virus in their vaginas. The immune systems of the mice infected vaginally didn't begin to fight off the virus until it had spread to the lymphoid tissues about a week later. Similar results were noted for lymphocytic choriomeningitis virus, which is a rodent virus often used in research to model other pathogens, suggesting that the dampened immune response is not unique to Zika and may have implications for other RNA viruses, such as HIV.
"Our research supports epidemiological studies showing that women are at a greater risk for Zika infection," senior author Shomyseh Sanjabi, Ph.D., of the Gladstone Institute of Virology and Immunology in San Francisco, said in an institute news release. "What's more, the dampened vaginal immune response is especially concerning, because it gives the virus more time to spread to the fetus if a woman is pregnant or becomes pregnant during the course of infection."
Physician's Briefing