June 5, 2014
Lower Mortality Tied to Azithromycin for Pneumonia
Azithromycin tied to smaller increased risk of myocardial infarction, though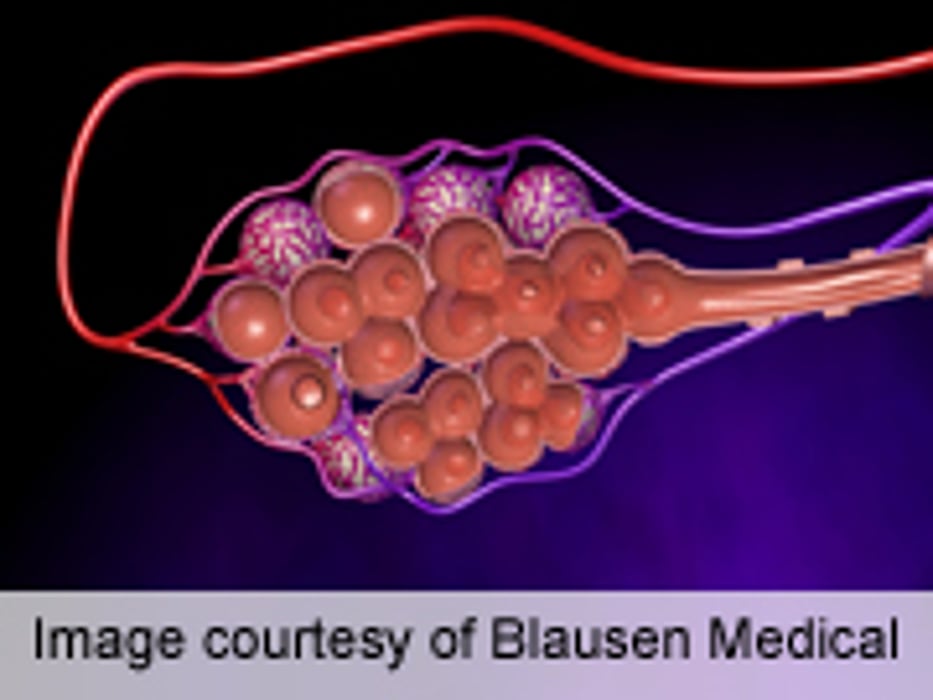 THURSDAY, June 5, 2014 (HealthDay News) -- Older patients hospitalized with pneumonia and treated with azithromycin have lower risk of 90-day mortality, compared to those treated with other antibiotics, according to a study published in the June 4 issue of the Journal of the American Medical Association.
Eric M. Mortensen, M.D., from the Dallas VA Medical Center, and colleagues used national Department of Veterans Affairs administrative data to retrospectively compare older patients hospitalized with pneumonia prescribed azithromycin therapy (31,863 patients) to patients receiving other guideline-concordant antibiotic therapy (31,863 propensity-matched patients; 2002 through 2012).
The researchers found that, while there were no significant differences in potential confounders between groups after matching, 90-day mortality was significantly lower in those who received azithromycin (17.4 percent for exposed versus 22.3 percent for unexposed; odds ratio [OR], 0.73). However, there were significantly increased odds of myocardial infarction (5.1 versus 4.4 percent; OR, 1.17; 95 percent confidence interval [CI], 1.08 to 1.25), but not any cardiac event (43.0 versus 42.7 percent; OR, 1.01; 95 percent CI, 0.98 to 1.05), cardiac arrhythmias (25.8 versus 26.0 percent; OR, 0.99; 95 percent CI, 0.95 to 1.02), or heart failure (26.3 versus 26.2 percent; OR, 1.01; 95 percent CI, 0.97 to 1.04).
"These findings are consistent with a net benefit associated with azithromycin use," the authors write.
Several authors disclosed financial ties to the pharmaceutical industry.
Abstract
Full Text (subscription or payment may be required)
Physician's Briefing