December 19, 2012
Substantial Morbidity, Mortality From Fungus-Tainted Steroid
In 19 states, 590 cases of infection, 37 deaths tied to three lots of contaminated glucocorticoid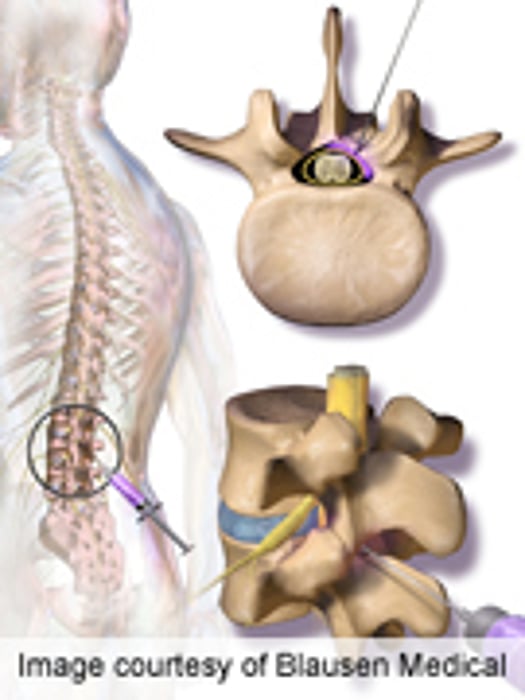 WEDNESDAY, Dec. 19 (HealthDay News) -- Considerable morbidity and mortality resulted from the use of three lots of fungus-contaminated methylprednisolone acetate, recalled by the pharmacy, according to a preliminary report published online Dec. 19 in the New England Journal of Medicine.
Rachel M. Smith, M.D., M.P.H., from the U.S. Centers for Disease Control and Prevention in Atlanta, and colleagues investigated cases of fungal infections related to injections of preservative-free methylprednisolone acetate in September 2012, purchased from a single compounding pharmacy. Examination of unopened vials from three lots of methylprednisolone acetate revealed fungus, and notification of all 13,534 persons potentially exposed was undertaken. Isolates and specimens were examined for the presence of fungi.
The researchers found that more than 99 percent of potentially exposed persons were contacted by Oct. 19, 2012. Across 19 states, there were 590 reported cases of infection, with 37 deaths, as of Dec. 10, 2012. In 100 case patients, there was laboratory evidence for Exserohilum rostratum. Based on additional data available for 386 patients, 78 percent had meningitis and 9 percent had a stroke. A median of one injection of implicated methylprednisolone acetate was received by case patients.
"Analysis of preliminary data from a large multistate outbreak of fungal infections showed substantial morbidity and mortality," the authors write. "Rapid public health actions included prompt recall of the implicated product, notification of exposed persons, and early outreach to clinicians."
Physician's Briefing