October 2, 2020
CDC: Pet Hedgehogs Bearded Dragons May Carry Salmonella
Agency says a dozen people have been hospitalized after contact with these pets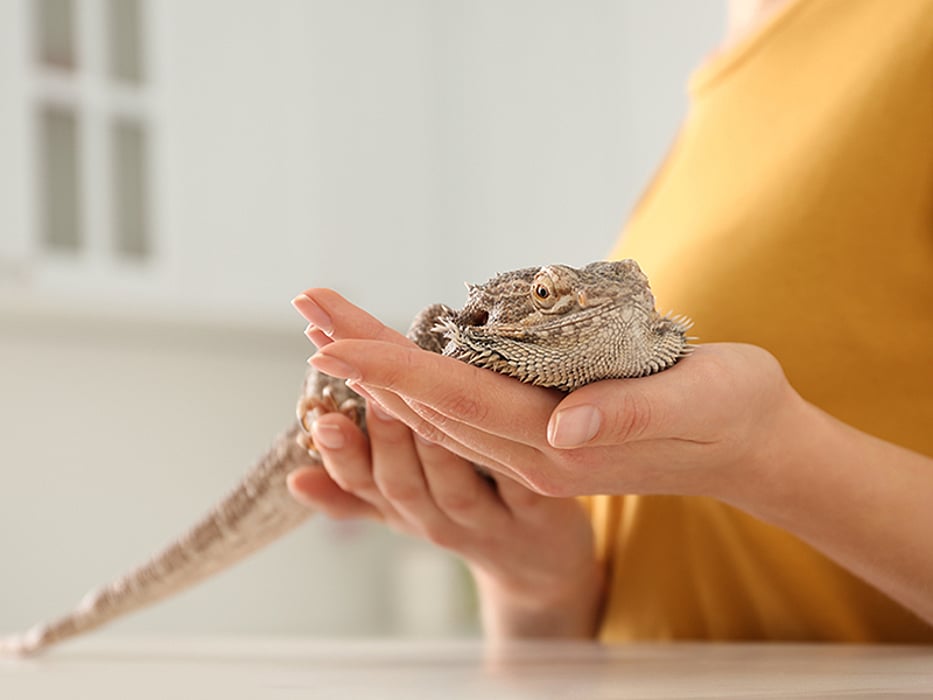 A bearded dragon lizard
FRIDAY, Oct. 2, 2020 (HealthDay News) -- In this year of surprising threats to public health, the U.S. Centers for Disease Control and Prevention is now investigating a pair of Salmonella outbreaks among people who cuddled pet hedgehogs and bearded dragon lizards.
The outbreak connected with bearded dragons has sickened 13 people in eight states and seven have been hospitalized. Ten of the sick people said they had had contact with a bearded dragon before becoming ill. Patients reported buying bearded dragons from various pet stores in several states, the CDC said. The outbreak linked to pet hedgehogs has sickened 32 people in 17 states. Five have been hospitalized. Sixteen of 23 ill people who were interviewed said they had contact with pet hedgehogs before they became sick.
No deaths have been reported in either outbreak but a dozen people have been hospitalized, the CDC said. In both cases, health officials have not identified a common supplier. People who became sick reported buying hedgehogs from various sources, including pet stores, breeders, and online. The outbreak strain, Salmonella Typhimurium, is the same as in outbreaks associated with hedgehogs in 2012 and 2019, according to the CDC.
Most people infected with Salmonella develop diarrhea, fever, and stomach cramps anywhere from six hours to six days after exposure. The illness typically lasts four to seven days and most patients recover without treatment, the CDC said.
Physician's Briefing