August 3, 2017
Change in Conversion Definition May Improve TB Detection
Increase from IFNγ <;0.2 to >0.7 IU/mL would improve identification of those at risk of tuberculosis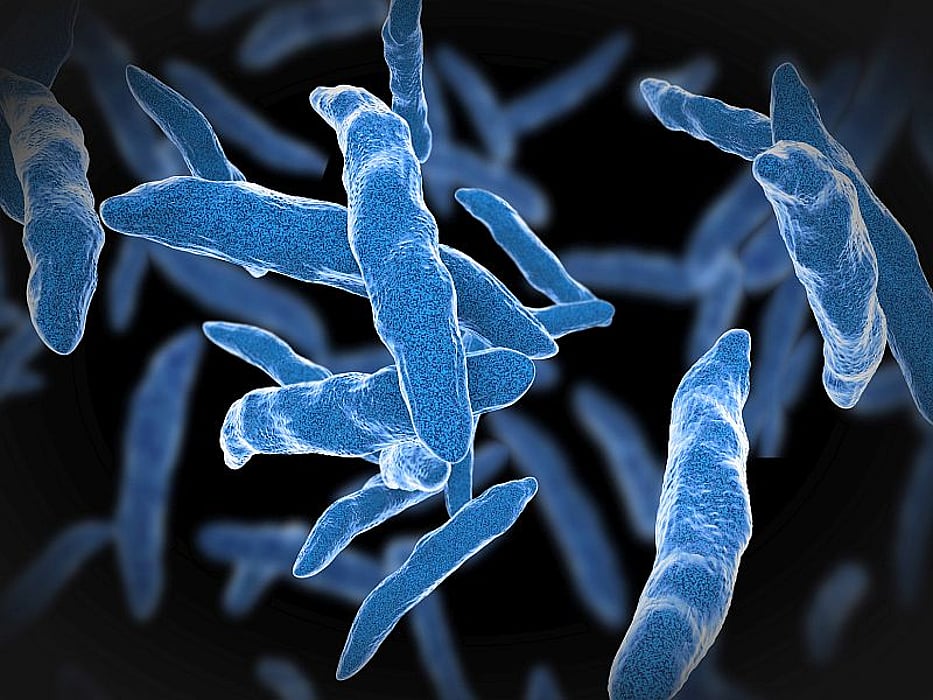 THURSDAY, Aug. 3, 2017 (HealthDay News) -- A change of QuantiFERON-TB interferon (IFN)γ values from <0.2 to >0.7 IU/mL is associated with an increased incidence in the rate of tuberculosis, according to a study published online July 24 in the American Journal of Respiratory and Critical Care Medicine.
Elisa Nemes, Ph.D., from the University of Cape Town in South Africa, and colleagues assessed sources of QuantiFERON-TB variability and identified optimal procedures. The authors analyzed distributions of IFNγ response levels in healthy adolescents, Mycobacterium tuberculosis (M.tb)-unexposed controls, and pulmonary tuberculosis patients.
The researchers found that IFNγ values were <0.2 IU/mL among individuals with no known M.tb exposure. Tuberculin skin test positivity was 15, 53, 66, and 91 percent, respectively, among individuals with IFNγ values <0.2, 0.2 to 0.34, 0.35 to 0.7, and >0.7 IU/mL. The incidence rates of tuberculosis were 10-fold higher for individuals who had a change in QuantiFERON-TB IFNγ values from <0.2 to >0.7 IU/mL, compared to those who maintained values <0.2 IU/mL over two years (P = 0.0003). Overall, 87 percent of patients with active TB had IFNγ values >0.7 IU/mL.
"Implementation of optimized procedures and a more rigorous QuantiFERON-TB conversion definition, an increase from IFNγ <0.2 to >0.7 IU/mL, would allow more definitive detection of recent M.tb infection and potentially improve identification of those more likely to develop disease," the authors write.
The study was partially funded by AERAS.
Abstract
Full Text (subscription or payment may be required)
Physician's Briefing