March 13, 2020
Thousands in U.S. May Already Be Infected With SARS-CoV-2
Preventive measures to reduce transmissibility of unidentified cases may have cut number of infected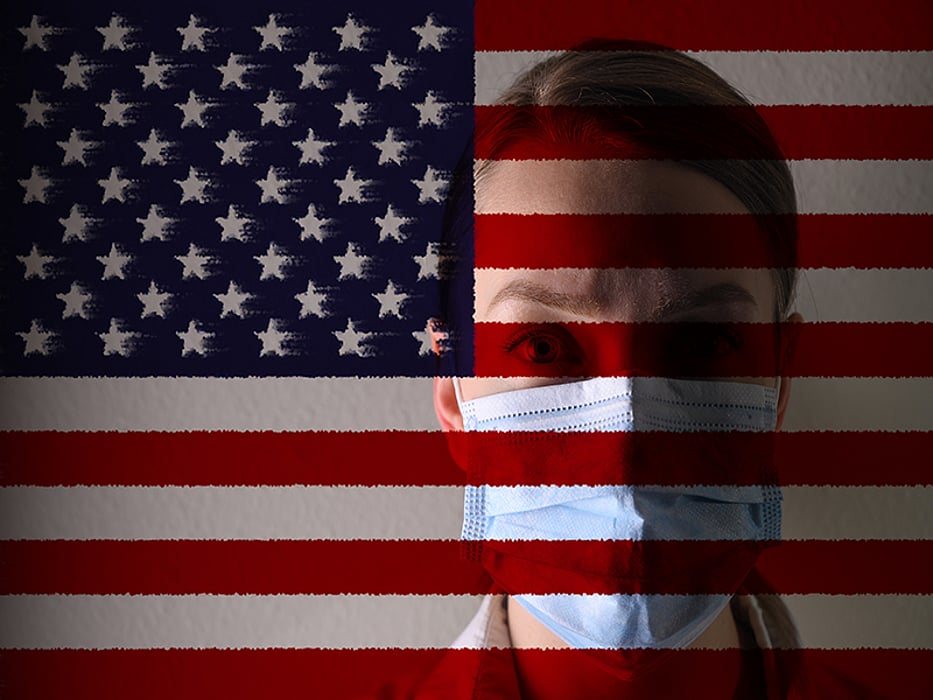 FRIDAY, March 13, 2020 (HealthDay News) -- Based on modeling, between 1,043 and 9,484 individuals in the United States are estimated to have been infected with SARS-CoV-2 as of March 1, 2020, according to a not yet peer-reviewed study, which has been published online at medRxiv.org.
Dalin Li, Ph.D., from the Cedars-Sinai Medical Center in Los Angeles, and colleagues estimated the potential scale of the COVID-19 epidemic as of March 1, 2020, in the United States based on cases imported directly from Wuhan. A model was built based on conservative assumptions, and simulations were based on transmission dynamics parameters estimated from previous studies and air traffic data. Modeling accounted for detection and quarantine of individual COVID-19 cases in the United States before March 1, 2020.
The researchers estimated that if no successful intervention procedure had been taken to reduce the transmissibility of uninfected cases, with the most likely model, there would have been 9,484 infected cases as of March 1, 2020. The number of infected cases would be 1,043 assuming current preventive procedures have reduced 25 percent of the transmissibility in unidentified cases.
"As reflected in our simulations, a key factor to mitigate the COVID-19 outbreak is to reduce the transmissibility of the unidentified cases. By reducing transmissibility by 25 percent in the early stage, the scope of an epidemic can be 10 times smaller," the authors write. "This will be a challenging task as a majority of COVID-19 cases are mild or even asymptomatic."
Physician's Briefing