October 19, 2017
Is a Dangerous Bird Flu on the Horizon?
H7N9 is still confined to China, but new research suggests potential for wider transmission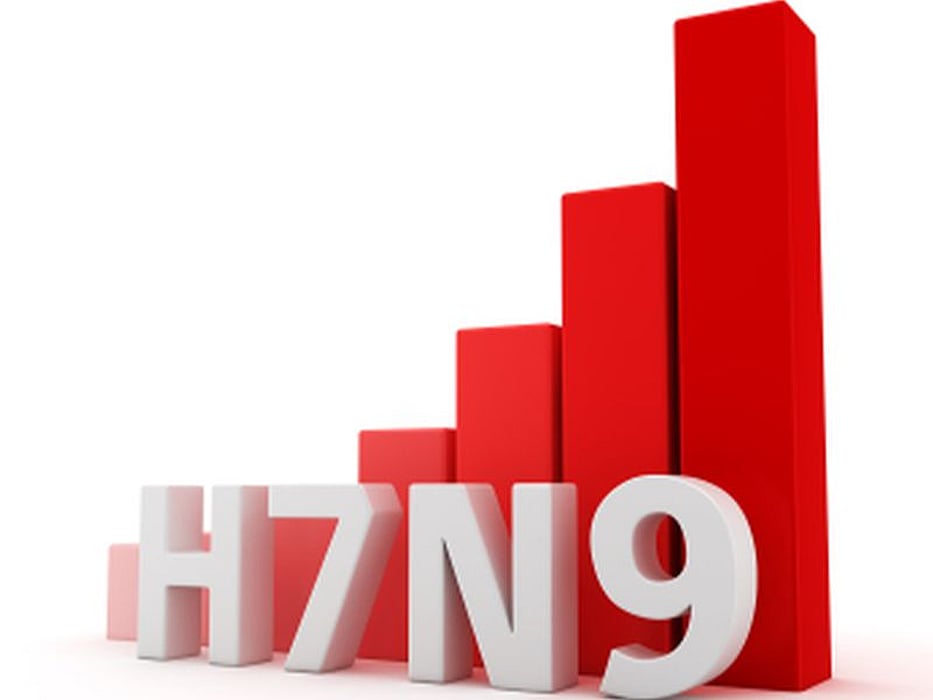 THURSDAY, Oct. 19, 2017 (HealthDay News) -- Scientists have found new evidence that the H7N9 bird flu, currently confined to China, has the potential for a widespread outbreak.
Public health experts have long been tracking the bird flu strain, which emerged in humans in 2013.
Since then, nearly 1,600 cases have been confirmed in China -- with a death rate of about 40 percent, according to the U.S. Centers for Disease Control and Prevention.
There's no evidence that H7N9 can be readily passed from person to person. There have been only isolated cases of human transmission, the CDC says, with most people falling ill because of contaminated poultry.
However, public health officials have been worried about H7N9's potential to eventually trigger a pandemic, or global outbreak.
The new study could add to those concerns.
Researchers found that samples of H7N9 were easily transmitted among ferrets -- an animal "model" that is considered the best proxy for human flu infection. And those infections were often lethal.
"I want to be clear that there is no sustained transmission of H7N9 among humans at this point," said senior researcher Yoshihiro Kawaoka, a professor at the University of Wisconsin-Madison.
"And at the moment," he added, "it's confined to China."
However, Kawaoka explained, influenza viruses constantly mutate, and it's possible for a strain to become more virulent, more resistant to drugs or more easily transmissible.
One infectious diseases expert agreed.
"This study reinforces two points. Highly pathogenic H7N9 poses an important public health risk. And these viruses evolve over time, so the risk can change," said Dr. Matthew Zahn, chair of the public health committee at the Infectious Diseases Society of America. "This is an important reminder that surveillance needs to continue."
Since 2013, there have been annual outbreaks of H7N9 in China, according to the CDC. The most recent one is the largest yet, the agency says -- with 764 cases reported as of Sept. 17.
In past outbreaks, officials had detected only "low pathogenic" H7N9 viruses, which do not make chickens or other domestic poultry overtly sick.
More recently, though, there's been an emergence of highly infectious H7N9 viruses, which do sicken and kill the animals.
And in the most recent China outbreak, at least 25 people have been infected with those viruses, according to Kawaoka's team.
For their study, the researchers analyzed a virus sample from a patient in China who'd died of a highly pathogenic H7N9 infection. They found that the virus had begun to mutate: Some viral cells were vulnerable to the drug Tamiflu (which the patient had received), while others had developed resistance.
Next, the researchers created two viruses that mimicked the patient's sample: one that was sensitive to Tamiflu, and one that was resistant. They compared those three viruses with a low-pathogenic version of H7N9.
The researchers found that all of the viruses infected mice and ferrets, but the highly infectious bugs made the animals more severely ill, including some lethal infections.
And, it turned out, all of the viruses were easily passed through the air among ferrets housed in cages next to one another.
The researchers also confirmed that the drug-resistant H7N9 virus did not respond to the active ingredient in Tamiflu. It was, however, susceptible to a drug called favipiravir (Avigan), which is currently approved only in Japan.
It's hard to judge how well drugs like Tamiflu have worked against H7N9 in China, Kawaoka said. The medications should ideally be given within two days of the first symptoms, and many patients get them too late, he explained.
In a recent report, the CDC said that of virus samples tested from the latest outbreak, over 10 percent had evidence of reduced susceptibility to current flu drugs.
For now, Kawaoka said, it's clear that ongoing surveillance of H7N9 is critical.
He noted that the emergence of highly pathogenic viruses has a positive side: Because the infections are now sickening food animals, outbreaks are easier to detect.
The study was published Oct. 19 in Cell Host & Microbe.
More information
The U.S. Centers for Disease Control and Prevention has an overview of H7N9 bird flu.
SOURCES: Yoshihiro Kawaoka, Ph.D., professor, pathobiological sciences, University of Wisconsin-Madison School of Veterinary Medicine; Matthew Zahn, M.D., chair, public health committee, Infectious Diseases Society of America, Arlington, Va.; Oct. 19, 2017 Cell Host & Microbe online
Consumer News