October 23, 2020
El uso de las máscaras ya supera al 90 por ciento entre los estadounidenses encuentra una encuesta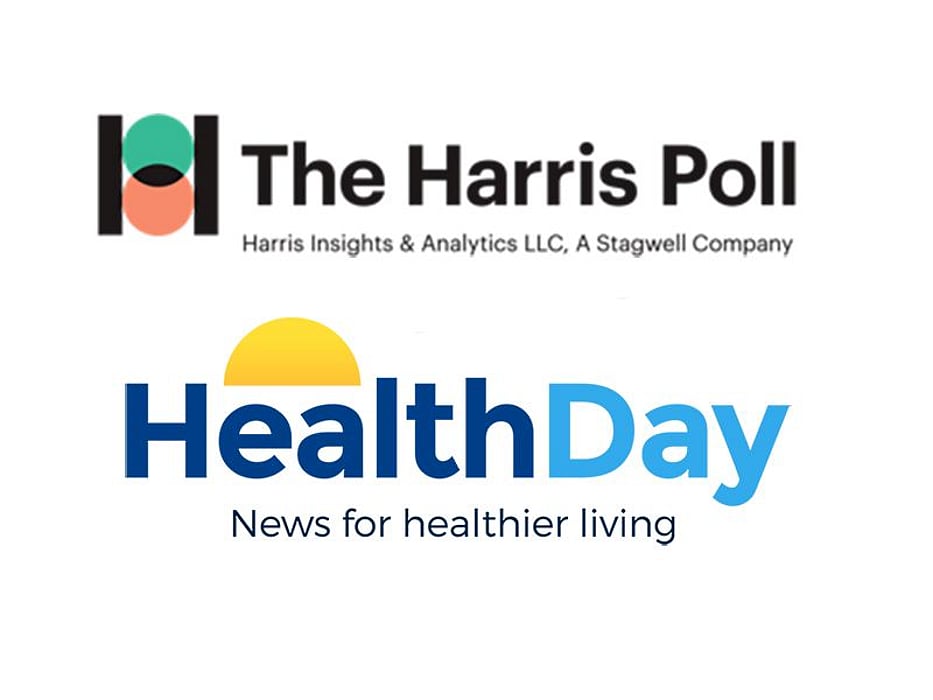 JUEVES, 22 de octubre de 2020 (HealthDay News) -- Una buena noticia para las autoridades de salud pública que han insistido sin cesar en la necesidad de usar máscaras faciales: el mensaje se está captando.
Una nueva encuesta de HealthDay/Harris Poll muestra que más estadounidenses que nunca se están poniendo máscaras faciales para protegerse de la infección con la COVID-19.
Más de nueve de cada 10 adultos de EE. UU. (un 93 por ciento) dijeron que a veces, con frecuencia o siempre utilizan una máscara o una cobertura facial cuando salen de casa y no pueden mantener el distanciamiento social, incluyendo a más de siete de cada 10 (un 72 por ciento) que dijeron que siempre las usaban, reveló la encuesta.
"En comparación con cuando hicimos la pregunta por primera vez a finales de agosto, nuestra encuesta más reciente con HealthDay encuentra que más estadounidenses están ahora usando una máscara o cobertura facial de forma constante al salir de casa", aseguró Kathy Steinberg, vicepresidenta de investigación para la divulgación pública de The Harris Poll.
En agosto, apenas un 61 por ciento de los adultos estadounidenses dijeron que siempre usaban una máscara, mientras que un 90 por ciento dijeron que usaban una a veces, con frecuencia o siempre.
"Aunque persisten diferencias en el uso (por ejemplo, las mujeres, los adultos mayores y los demócratas son más propensos que sus contrapartes respectivas a usar una máscara con una mayor frecuencia), es promisorio ver que la proporción de los que dicen que 'siempre' usan una máscara ha aumentado en general desde agosto", señaló Steinberg.
Por ejemplo, los demócratas son más propensos a siempre usar una máscara: un 82 por ciento reportaron ese nivel de uso en octubre, en comparación con un 66 por ciento de los republicanos y un 69 por ciento de los independientes.
Pero el porcentaje que reportó que siempre usa una máscara en octubre ha aumentado en todas las afiliaciones políticas desde agosto: los demócratas (un 82 frente a un 69 por ciento), los republicanos (un 66 frente a un 53 por ciento) y los independientes (un 69 frente a un 64 por ciento).
Las mujeres (un 77 por ciento) son más propensas que los hombres (un 67 por ciento) a decir "siempre", mientras que los hombres son más propensos a decir "con frecuencia" (un 16 frente a un 10 por ciento) o "a veces" (un 10 frente a un 6 por ciento), encontró la encuesta.
Pero, una vez más, más hombres y mujeres ahora usan siempre una máscara que en agosto: un 67 frente a un 55 por ciento de los hombres, y un 77 frente a un 67 por ciento de las mujeres.
El porcentaje de las personas que reportan que siempre usan una máscara aumenta con la edad:
Un 61 por ciento de las personas de 18 a 34 años dicen que siempre usan una máscara, frente a un 50 por ciento en agosto.
Un 83 por ciento de las personas de a partir de 65 años siempre usan una máscara, frente a un 73 por ciento en agosto.
La creciente adopción de las máscaras llega en medio de un nuevo repunte de la COVID-19 en Estados Unidos, un momento en que el país tiene, en promedio, 59,000 casos nuevos cada día. Se han reportado más de 8.3 millones de infecciones, y más de 220,000 muertes en EE. UU., provocadas por la COVID-19.
Es probable que esta aceptación de las máscaras haya sido fomentada por los estudios que muestran que las máscaras pueden prevenir a la infección con la COVID-19, además de los mensajes constantes de las autoridades de salud en que las personas confían, afirmó el Dr. Amesh Adalja, experto sénior del Centro de Seguridad de la Salud Johns Hopkins, en Baltimore.
"Creo que se han acumulado cada vez más evidencias, con las que no se contaba al principio de la pandemia, a favor de que el público general use las máscaras y las coberturas faciales", dijo Adalja. "Se está convirtiendo en una norma social, y quizá se vea cada vez más como una forma de realizar las actividades cotidianas de forma segura".
La encuesta en línea de 2,021 adultos fue realizada por The Harris Poll entre el 8 y el 12 de octubre.
Más información
Los Centros para el Control y la Prevención de Enfermedades de EE. UU. ofrecen más información sobre la COVID-19.
Artículo por HealthDay, traducido por HolaDoctor.com
© Derechos de autor 2020, HealthDay

FUENTES: Kathy Steinberg, vice president of research for public release, The Harris Poll; Amesh Adalja, MD, senior scholar, Johns Hopkins Center for Health Security, Baltimore; HealthDay/Harris Poll, October 2020
Consumer News in Spanish