October 5, 2020
La conversación normal propaga gotitas llenas de virus más allá de los 6 pies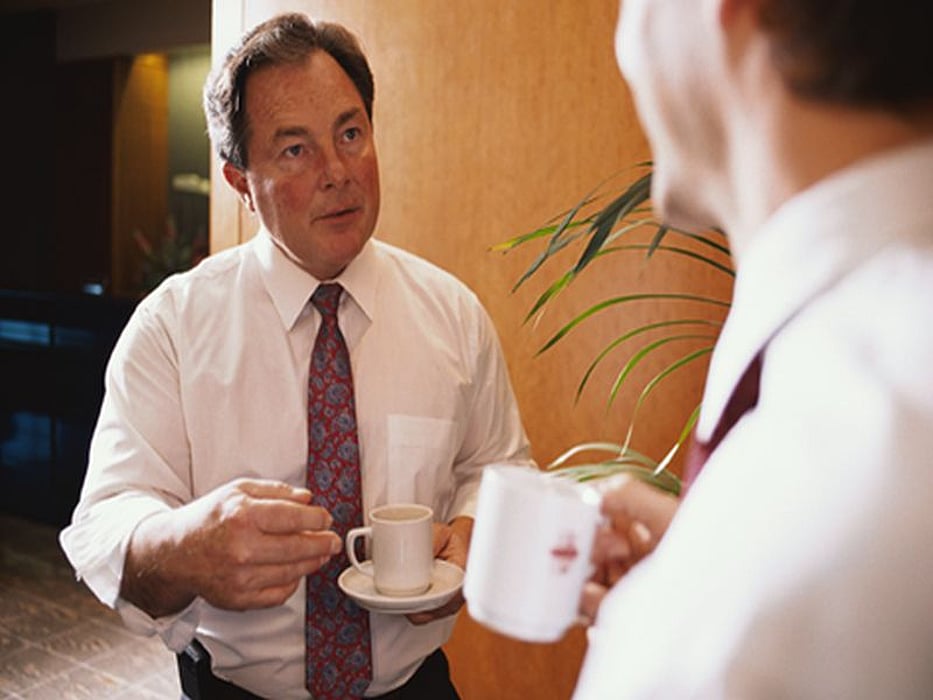 VIERNES, 2 de octubre de 2020 (HealthDay News) -- La conversación normal libera gotitas aéreas que pueden propagarse ampliamente en los espacios bajo techo, un hallazgo con importantes implicaciones para la transmisión del nuevo coronavirus.
Su experimentó mostró que el habla normal puede expulsar gotitas mucho más allá que el límite típico de "distanciamiento social" de 6 pies (unos 2 metros).
"Las personas deben reconocer que tienen un efecto a su alrededor", señaló Howard Stone, profesor de ingeniería mecánica y aeroespacial de la Universidad de Princeton, en Nueva Jersey. "No es solo alrededor de la cabeza, sino a una escala de metros". Un metro equivale a poco más de 3 pies.
La forma en que la COVID-19 se propaga no se comprende del todo, pero se cree que las personas sin síntomas podría infectar a las demás a través de unas minúsculas gotitas que se crean cuando hablan, cantan o ríen.
"Muchas personas han escrito sobre la tos y los estornudos y los tipos de cosas de las que hay que preocuparse con la gripe", dijo Stone en un comunicado de prensa de la universidad. "Pero esas características se asocian con síntomas visibles, y con esta enfermedad vemos mucha más propagación a partir de personas sin síntomas".
Stone y sus colaboradores realizaron pruebas para determinar qué tan lejos y rápido las gotitas exhaladas a través del habla normal podían propagarse en un espacio interior sin una buena ventilación.
En esos ambientes, la conversación normal puede propagar las gotitas al menos hasta, e incluso más allá de, las directrices del distanciamiento social recomendadas por las autoridades de EE. UU. (de 6.5 pies o unos 2 metros) y por la Organización Mundial de la Salud (de 3.2 pies o casi 1 metro), según el estudio, que se publicó en una edición reciente en línea de la revista Proceedings of the National Academy of Sciences.
"Sin duda resalta la importancia de la ventilación", aseguró Stone. "Sobre todo durante una conversación larga".
Aunque las máscaras no bloquean por completo el flujo de gotitas exhaladas, los investigadores apuntaron que lo reducen de forma significativa.
"Las máscaras de verdad reducen el flujo muchísimo", dijo Stone. "Esto identifica por qué [la mayoría de] las máscaras tienen un importante rol. Lo bloquean todo".
El estudio no tomó en cuenta el movimiento de la cabeza o el cuerpo del hablante, ni el movimiento del aire de fondo creado por la ventilación y los demás hablantes, anotó Stone. Analizar eso factores requeriría de más investigación.
¿Quiere ver qué tan lejos se propagan esas "gotitas de la conversación"? Princeton proveyó este video, que ilustra el movimiento de una nube de minúsculas gotitas, iluminada por un láser frente a la persona que habla:
Más información
Los Centros para el Control y la Prevención de Enfermedades de EE. UU. ofrecen más información sobre la COVID-19.
Artículo por HealthDay, traducido por HolaDoctor.com
© Derechos de autor 2020, HealthDay

FUENTE: Princeton University, news release, Sept. 29, 2020
Consumer News in Spanish