October 14, 2020
Los peligros de la pandemia hacen que algunos médicos cambien de trabajo o se jubilen antes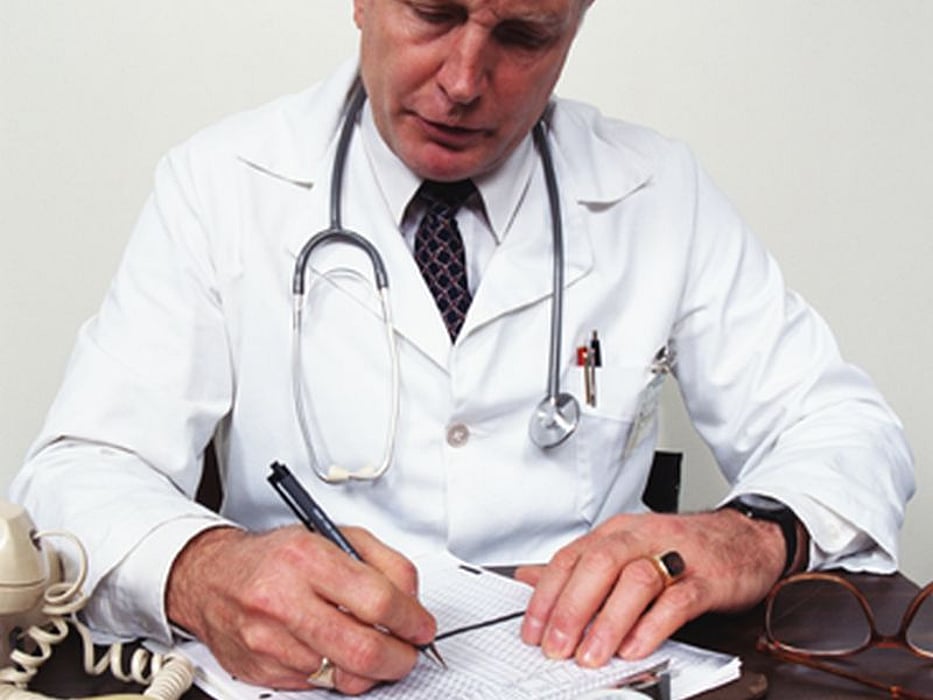 MARTES, 13 de octubre de 2020 (HealthDay News) -- Al Dr. Brad Cotton le gustaba trabajar en primera línea como médico de la sala de emergencias. Pero, en marzo, cuando la pandemia del coronavirus comenzó a asolar a los hospitales de todo el mundo, Cotton dejó atrás a ese trabajo más peligroso.
"Dejé la medicina de emergencias porque era un riesgo mucho más grande. En realidad todavía trabajo a tiempo completo en la atención de urgencias, pero la atención de urgencias, de la forma en que la hemos estructurado, es un riesgo muchísimo más bajo", señaló Cotton, de 66 años, médico de Immediate Health Associates en el área de Columbus, Ohio.
"No estoy intubando a pacientes que vacían sus pulmones llenos de COVID en mi cara", añadió Cotton, que también es miembro del Colegio Americano de Médicos de Emergencia (American College of Emergency Physicians).
Cotton no es el único. Por todo Estados Unidos, en una encuesta reciente los médicos reportaron que están cerrando sus consultorios, reduciendo su personal, abandonando el rol de atención de los pacientes y cambiando a la telemedicina.
La encuesta de la Physicians Foundation, de más de 3,000 médicos de EE. UU., observa el impacto que la COVID-19 ha tenido en las prácticas médicas y el precio emocional que los médicos han pagado. Hasta ahora, se han publicado los resultados de la primera y la segunda partes de una encuesta de tres partes.
"Nos dimos cuenta de que la pandemia ha cambiado las cosas bastante para los médicos", comentó el Dr. Gary Price, presidente de la Physicians Foundation, una organización sin fines de lucro, y cirujano plástico de New Haven, Connecticut.
La encuesta encontró que un 8 por ciento de los médicos habían cerrado sus consultorios, un número que Price calificó de "abrumador". Hay más de 200,000 consultorios médicos en Estados Unidos, lo que significa que unos 16,000 han cerrado. Un 4 por ciento adicional de los médicos planificaban cerrar sus consultorios en un plazo de 12 meses. Una mayoría reportó que habían perdido ingresos durante la pandemia.
"Los médicos con consultorios independientes tenían un gran estrés adicional incluso antes de que llegara la pandemia, y la pandemia empeoró mucho esa situación", lamentó Price.
Una rabia inadecuada
Entre los hallazgos clave sobre los impactos emocionales de la COVID-19, se encontró que la mitad de los médicos habían experimentado una rabia, un llanto o una ansiedad inadecuados como resultado de la pandemia. Alrededor de un 30 por ciento se sentían desesperanzados, y un 8 por ciento habían pensado en autolesionarse. Otros recurrieron a las drogas o al alcohol, o buscaron ayuda de salud mental.
El número de médicos que reportaron que sentían un desgaste fue del 58 por ciento, una cifra mucho más alta que el 40 por ciento de hace apenas dos años. Los médicos ya sentían desgaste por una variedad de motivos, que incluyen a las regulaciones que sienten que entorpecen a la atención del paciente, apuntó Price. La respuesta del público a la ciencia durante la pandemia lo ha empeorado.
"La principal fuente de frustración de los médicos fue la falta de cumplimiento del público a las directrices solicitadas", dijo Price. "En particular el uso de máscaras y el distanciamiento social. Me enorgullece decir que nuestros médicos se presentaron de inmediato a la batalla, pero mantener una buena moral ha sido muy difícil".
La última motivación de Cotton para cambiar de trabajo fue una carta que recibió en marzo del Colegio Americano de Médicos de Emergencia, en que hacían una advertencia a los médicos con más edad y a los que tenían riesgos de salud. La edad de Cotton y algunas afecciones preexistentes lo ponían en riesgo de una enfermedad grave con la COVID. Él y su esposa han criado a sus nietos, que ahora son adolescentes, desde que eran pequeños.
"Me preocupaba contraerla y que mis nietos no tuvieran un papá, por así decirlo, y que mi esposa no tuviera esposo", contó Cotton. "Si fuera cosa mía, volvería a emergencias si pudiera. Pero no se trata solo de mí".
Escasez de médicos
El cierre de las prácticas y el aumento del desgaste laboral implican la posibilidad de una escasez incluso más grande de médicos de lo que ya se prevé.
En general, los médicos tienden a trabajar más allá de la edad de jubilación promedio, comentó Price. Pero incluso en encuestas anteriores notaron una tendencia general a que los médico pensaran en una jubilación temprana, dijo.
Por otra parte, más de la mitad de la población de médicos de EE. UU. tiene más de 50 años. "Sabemos que vamos a tener una escasez cada vez peor de médicos en los próximos 10 años, incluso sin todo esto que ha sucedido", advirtió Price. En julio, la Asociación Americana de Colegios Médicos (Association of American Medical Colleges) estimó que, en 2033, habrá una escasez de hasta 139,000 médicos en Estados Unidos.
La escasez de médicos podría conducir a unos tiempos de espera más largos y a unos mayores desplazamientos, sobre todo para las personas en las áreas rurales, indicó Price. La telemedicina podría aliviar parte de esa situación.
El Dr. Steven Gordon, que vive en Sioux City, Iowa, ha estado desplazándose a distintos trabajos desde 2014. Canceló sus planes de trabajar en un consultorio de familia en primavera y en atención de urgencia en verano debido a la pandemia.
Ahora, está practicando telemedicina de familia en Doctor on Demand. "Lo primero es que amo a la medicina y no quiero dejar de practicarla. Lo segundo es que tengo 70 años, y tengo demasiado que perder si contraigo la COVID-19", comentó Gordon, que está afiliado a la Academia Estadounidense de Médicos de Familia (American Academy of Family Physicians).
A Gordon le gustaría volver a la medicina presencial en algún momento. No le sorprende que muchos médicos estén cerrando sus consultorios, y que algunos estén sufriendo emocionalmente.
"La única sorpresa es que no sea peor", añadió Gordon. "Si se comienza con una comunidad que baila al borde del abismo del desgaste, y se añade una crisis como esta, muchos médicos se preguntarán por qué lo hacen. Si podrían ganar más dinero con los bienes raíces".
Más información
El Departamento de Salud y Servicios Humanos de EE. UU. explica por qué los trabajadores de la atención de la salud pueden sufrir estrés ocupacional.
Artículo por HealthDay, traducido por HolaDoctor.com
© Derechos de autor 2020, HealthDay

FUENTES: Brad Cotton, M.D., Immediate Health Associates, Columbus, Ohio; Gary Price, M.D., plastic surgeon, New Haven, Conn.; Steven Gordon, M.D., Doctor on Demand, Sioux City, Iowa; 2020 Survey of America's Physicians, Physicians Foundation
Consumer News in Spanish