October 20, 2020
Un coronavirus porcino podría dar el salto a las personas advierten unos investigadores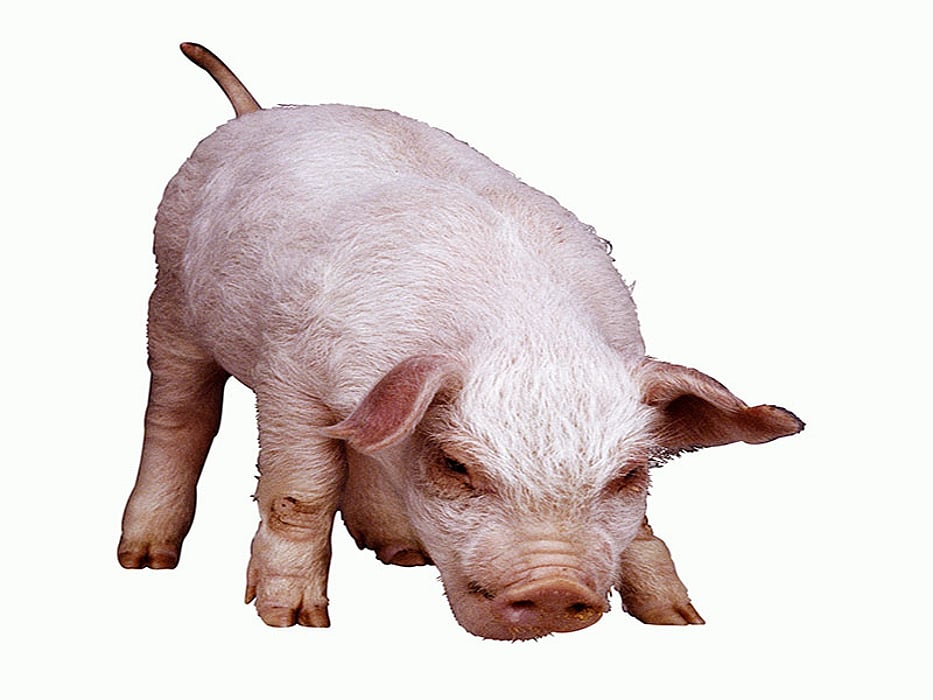 LUNES, 19 de octubre de 2020 (HealthDay News) -- Una cepa de coronavirus que ha asolado a la industria porcina en los últimos años podría tener la capacidad de propagarse a las personas, señalan unos investigadores.
El coronavirus del síndrome de diarrea aguda porcina (SADS-CoV) ha infectado al ganado porcino por toda China desde su descubrimiento en 2016, según el nuevo informe.
En pruebas de laboratorio, los científicos de la Universidad de Carolina del Norte (UNC) en Chapel Hill mostraron que el SADS-CoV se puede replicar en las células del hígado, los intestinos y las vías respiratorias de los humanos.
Aunque pertenece a la misma familia que el betacoronavirus SARS-CoV-2 que provoca a la COVID-19 en las personas, el SADS-CoV es un alfacoronavirus que provoca una enfermedad gastrointestinal (diarrea y vómitos intenso) en los cerdos. Es particularmente letal para los cerditos jóvenes.
El SADS-CoV también es distinto de los dos alfacoronavirus del resfriado común en los humanos, el HCoV-229E y el HCoV-NL63, explicaron los autores del estudio.
"Aunque muchos investigadores se enfocan en el potencial emergente de los betacoronavirus como el SRAS [el síndrome respiratorito río agudo severo] y el SROM [síndrome respiratorio de Oriente Medio], en realidad los alfacoronavirus podrían ser unas preocupaciones igual de prominentes (o incluso más) para la salud humana, dado su potencial de saltar con rapidez entre las especies", advirtió en un comunicado de prensa de la UNC el coautor del estudio, Ralph Baric, profesor de epidemiología de la Facultad de Salud Pública Global Gillings de la universidad.
La pandemia de COVID-19 es un poderoso recordatorio de que muchas cepas de coronavirus que afligen a los animales tienen el potencial de transferirse a los humanos, anotaron los investigadores.
Según la autora del estudio, Caitlin Edwards, "el SADS-CoV se deriva de unos coronavirus de los murciélagos llamados HKU2, que son un grupo heterogéneo de virus con una distribución mundial". Edwards es especialista en investigación y estudiante de una maestría en salud pública de la UNC.
"Es imposible predecir si este virus, o una cepa de murciélago HKU2 relacionada estrechamente, pudiera emerger e infectar a las poblaciones humanas", añadió Edwards. "Pero el amplio rango de huéspedes del SADS-CoV, junto con una capacidad de replicarse en las células pulmonares y entéricas [gastrointestinales] primarias humanas, demuestra el riesgo potencial de eventos futuros de emergencia en las poblaciones humanas y animales".
Los hallazgos se publicaron en la edición en línea del 12 de octubre de la revista Proceedings of the National Academy of Sciences.
Más información
La National Foundation for Infectious Diseases ofrece más información sobre los coronavirus.
Artículo por HealthDay, traducido por HolaDoctor.com
© Derechos de autor 2020, HealthDay

FUENTE: University of North Carolina at Chapel Hill, news release, Oct. 14, 2020
Consumer News in Spanish