March 27, 2018
U.S. Deaths From Infectious Diseases Decline, But Not Everywhere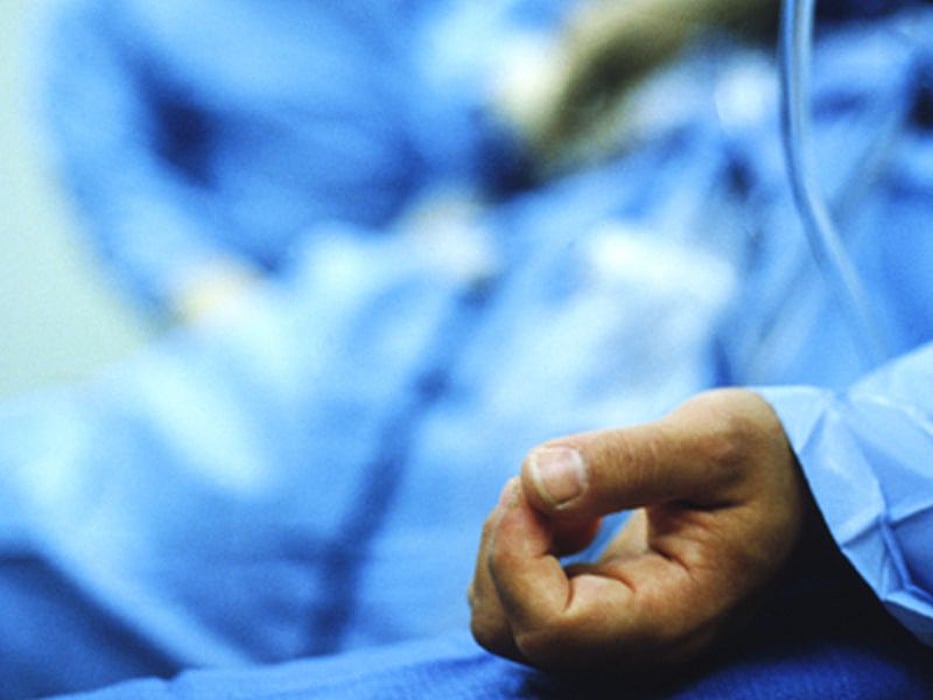 TUESDAY, March 27, 2018 (HealthDay News) -- Though fewer Americans are now dying from infectious diseases, great disparities persist across the country, a new study finds.
Between 1980 and 2014, just over 4 million Americans died from infectious diseases. But while overall infectious disease deaths have dropped almost 19 percent, death rates differed widely by county. A number of factors fuel these disparities, the researchers said.
"Most important are risk factors for infectious diseases, which vary around the country," said researcher Ali Mokdad, a professor of global health at the University of Washington in Seattle.
Among these risks are smoking, which can make one susceptible to lung infections; drug abuse, which can increase the risk for hepatitis and HIV; and drinking alcohol, which can also increase the risk for infections, he said.
Also, poverty, lack of education and race are factors that influence the likelihood of seeking medical care for infectious diseases, Mokdad noted.
In addition, people who are uninsured or have limited access to medical care are more likely to die from infectious diseases, he said.
Moreover, the quality of medical care varies across the country, so not everybody gets the same level of care, Mokdad explained.
"The HIV epidemic tells the whole story," he said. "In 1980, HIV started in the affluent population. When HIV started spreading, it moved from the well-to-do community in urban areas to rural areas."
When treatment became available, the more affluent were more likely to start therapy. Most deaths from HIV/AIDS occur in rural areas where people are poorer, less educated and have less access to medical care, he pointed out.
"Smoking is also like this," Mokdad said.
In the study, the researchers looked at six groups of infectious diseases, including lower respiratory infections, diarrheal diseases, HIV/AIDS, meningitis, hepatitis and tuberculosis.
Most U.S. deaths from infectious disease occur in the poorest counties. These include areas in Louisiana, Mississippi, Alabama, Georgia, West Virginia and clusters in Alaska and the Southwest, Mokdad said.
Lower respiratory infections were the leading cause of deaths from infectious diseases in 2014, accounting for nearly 79 percent of these deaths, which varied widely in counties across the United States.
But deaths from HIV/AIDS had the highest relative inequality between counties, Mokdad said.
Only deaths from diarrheal diseases increased from 2000 to 2014 in most counties, he said.
"That's accounted for by the aging of the population. With an aging population, you are more likely to get diarrhea once you are in the hospital," Mokdad explained.
On the plus side, deaths from meningitis and tuberculosis decreased in all U.S. counties, the findings showed.
By showing the county variations in deaths from infectious diseases, Mokdad hopes those areas with the highest death rates can be targeted with resources to bring the rates down.
"We have to set our priorities," he said. "When somebody is sick we have to provide the best care for them. It's an entitlement for a person to be taken care of."
But medical care and treatment is not a substitute for prevention, Mokdad stressed.
"Treating people who are sick should not be at the expense of preventing and putting in place programs that prevent these diseases," he said.
Dr. Preeti Malani, a professor of medicine at the University of Michigan, agreed that the wide variation in infectious disease deaths is perhaps best illustrated by HIV/AIDS.
"The southeastern region of our country is disproportionately affected and accounts for nearly half of annual deaths due to HIV/AIDS," said Malani, who co-authored an editorial that accompanied the study.
While this study focuses on deaths from infectious causes, the results are similar to other health conditions, such as diabetes and heart disease, she said.
"The solution may not simply be more resources, but rather making sure the health care community and patients are aware of available resources, and that all the right dots are connected," Malani suggested.
It's essential that resources are devoted to "understanding, managing and preventing infectious threats -- both those known and those yet to come," she said.
To estimate death rates from infectious diseases, Mokdad and colleagues used data from the U.S. National Center for Health Statistics, and population counts from the U.S. Census Bureau and the Human Mortality Database.
The report was published March 27 in the Journal of the American Medical Association.
More information
For more on infectious diseases, visit the U.S. National Institute of Allergy and Infectious Diseases.
SOURCES: Ali Mokdad, Ph.D., professor, global health, School of Public Health, University of Washington, Seattle; Preeti Malani, M.D., professor, medicine, University of Michigan, Ann Arbor; March 27, 2018, Journal of the American Medical Association
Consumer News