January 18, 2013
Wound Infections From Colon Surgery May Raise Risk for Blood Clots
Even when patients took blood thinners, study found higher rate of dangerous clots in lungs, legs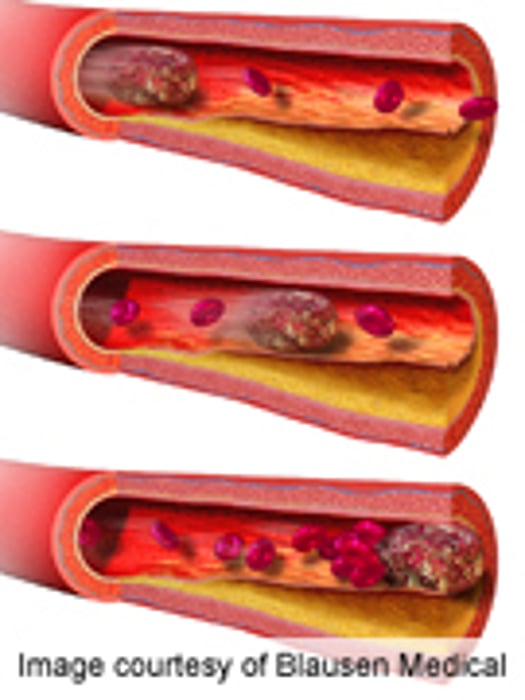 FRIDAY, Jan. 18, 2013 (HealthDay News) -- Colorectal surgery patients who develop surgical-site infections are at increased risk for potentially deadly blood clots, a new study says.
Researchers examined the medical records of 615 adults who had colorectal surgery and found that 25 of them (4 percent) developed blood clots known as venous thromboembolisms within one month after surgery.
Fourteen (56 percent) of those patients also had surgical-site infections, compared with 168 of patients (28.5 percent) without venous thromboembolism. In nine of the 14 patients with those blood clots (64 percent), the surgical site infection occurred before or on the same day.
Patients with a surgical-site infection were four times more likely than infection-free patients to develop either a blood clot in the legs called deep-vein thrombosis or a potentially deadly pulmonary embolism, which occurs when a blood clot in another part of the body breaks free and travels to the lungs.
Among the patients who developed blood clots, 92 percent had received blood thinners and other clot -prevention treatment, according to the Johns Hopkins study published online recently in the Journal of the American College of Surgeons.
The researchers said their findings suggest that routine clot-prevention measures aren't always effective.
"We need heightened awareness about the potential for venous thromboembolism in patients with surgical-site infections," study leader Dr. Susan Gearhart, an associate professor of surgery at the Johns Hopkins University School of Medicine, said in a Hopkins news release.
"We need to think beyond the [preventive treatments] we are already giving these patients. We need to think smarter," she added.
This may include closer monitoring of colorectal surgery patients who develop surgical-site infections and frequent screening for blood clots, which can be done with ultrasound. These patients should also be kept on blood thinners for 30 days after surgery, Gearhart suggested.
More information
The U.S. National Heart, Lung, and Blood Institute has more about deep vein thrombosis.
SOURCE: Johns Hopkins Medicine, news release, Jan. 16, 2013
Consumer News