June 16, 2016
El momento en que se produce la infección con el Zika en el embarazo podría ser clave para el riesgo de defectos congénitos
Un estudio colombiano no encontró casos de microcefalia cuando la infección ocurría en el tercer trimestre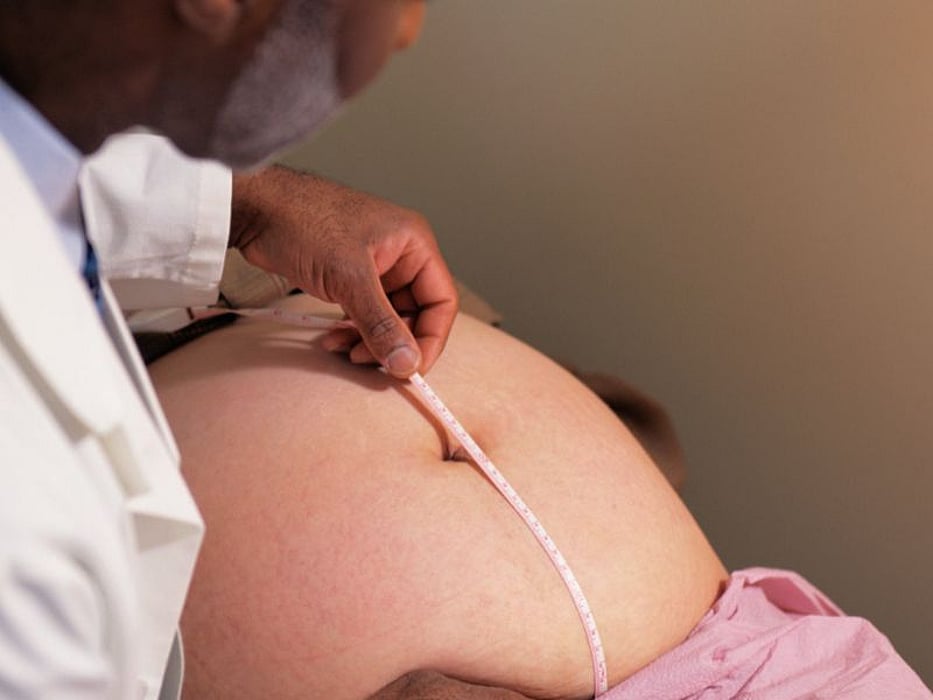 MIÉRCOLES, 15 de junio de 2016 (HealthDay News) -- El peligro de defectos congénitos relacionados con el Zika podría limitarse a las infecciones maternas que ocurren en los dos primeros trimestres del embarazo, sugiere un nuevo estudio.
Investigadores colombianos y de EE. UU. estudiaron casi 12,000 embarazos que ocurrieron en 2015 en mujeres de Colombia, un país en que el mosquito que propaga el virus del Zika es endémico.
El estudio no detectó ningún caso de anomalías en los bebés de las mujeres que contrajeron el Zika durante los últimos tres meses del embarazo, apuntaron los investigadores.
Enfatizaron que en el momento de la publicación del estudio, el 10 por ciento de las 1,850 mujeres infectadas a finales del embarazo todavía no habían dado a luz, de forma que los datos siguen siendo incompletos y "preliminares".
Pero los datos sobre el 90 por ciento restante de las mujeres sugieren que "la infección materna con el virus del Zika en el tercer trimestre del embarazo no se vincula con anomalías estructurales en el feto", concluyeron los investigadores.
Lo más común es que esas anomalías vinculadas con el Zika tengan que ver con la microcefalia, un devastador defecto congénito en que los bebés nacen con unas cabezas anómalamente pequeñas y problemas neurológicos asociados.
El estudio, publicado en la edición del 15 de junio de la revista New England Journal of Medicine, fue dirigido por Margaret Honein, de los Centros para el Control y la Prevención de Enfermedades (CDC) de EE. UU.
En otras noticias sobre el Zika, los CDC anunciaron el martes un plan para responder de forma dirigida y rápida a cualquier brote de infección con el Zika en Estados Unidos, a medida que le temporada veraniega de mosquitos se calienta.
Según Associated Press, si ocurren infecciones locales, el estado afectado puede llamar a equipos de expertos de los CDC que se desplazarán al área. Parte del plan también conlleva unos pasos detallados para la eliminación de los mosquitos y sus criaderos en un perímetro de 150 yardas (125 metros cuadrados) alrededor de la propiedad de la persona infectada.
Dichos esfuerzos continuarían durante al menos 45 días después de la última enfermedad de Zika reportada en el área, según AP.
La gran mayoría de infecciones con el Zika han ocurrido en América Latina, y Brasil es el epicentro, con un estimado de 5,000 casos de microcefalia. No ha habido informes de microcefalia inducida por el Zika contraído en Estados Unidos, aunque ahora el Zika está circulando en Puerto Rico, las Islas Vírgenes de EE. UU. y la Samoa Americana.
Las autoridades sanitarias dicen que anticipan ver brotes leves de Zika en estados de la Costa del Golfo, como Florida, Luisiana y Texas a medida que la temporada de mosquitos avance.
El viernes pasado, la Organización Mundial de la Salud publicó una recomendación para las parejas que intentan tener hijos y que viven en áreas afectadas por el Zika: deben plantearse retrasar el embarazo para evitar tener bebés nacidos con defectos congénitos.
En Estados Unidos, los CDC se han abstenido de recomendar que las parejas retrasen el embarazo en las áreas afectadas por el Zika. Pero la secretaria de salud de Puerto Rico publicó un consejo similar a la nueva directriz de la Organización Mundial de la Salud (OMS), informó el The New York Times.
Las picaduras de mosquitos siguen siendo la forma más común en que el Zika se propaga, pero la transmisión del virus a través de las relaciones sexuales es más habitual de lo que se pensaba, apuntaron las autoridades de la OMS.
Aunque la nueva recomendación de la OMS no especifica cuánto tiempo las parejas deben retrasar el embarazo, la recomendación "significa un retraso hasta que tengamos más respuestas, más evidencias, más ciencia", declaró al Times Nyka Alexander, vocera de la OMS.
El mes pasado, las autoridades sanitarias de EE. UU. reportaron que la cantidad de mujeres embarazadas en Estados Unidos infectadas con el virus del Zika se había triplicado, porque ahora los casos se están contando de forma más exhaustiva.
Hasta ahora, un estimado de 280 mujeres infectadas están recibiendo un seguimiento en Estados Unidos y sus territorios, según dos registros creados por los CDC.
Anteriormente, solo se estaban contando los casos de mujeres embarazadas que presentaban síntomas o complicaciones del embarazo relacionados con el Zika, señalaron las autoridades de los CDC. Pero informes recién publicados han encontrado que algunas mujeres embarazadas no muestran síntomas de infección con el Zika, pero de cualquier forma tienen bebés con microcefalia.
Las mujeres en edad reproductiva que vivan en una región en que el Zika esté activo deberían protegerse de las picaduras de mosquito llevando camisas de manga larga y pantalones largos, usando repelente de mosquitos cuando estén en el exterior y permaneciendo en interiores tanto tiempo como sea posible, según los CDC.
El Presidente Barack Obama pidió al Congreso asignar 1.9 mil millones de dólares para combatir la amenaza del Zika, pero los legisladores aún no han llegado a un acuerdo sobre el paquete de gastos.
Más información
Visite los Centros para el Control y la Prevención de Enfermedades de los EE. UU. para más información sobre el virus del Zika.
Estas preguntas frecuentes le informarán sobre lo que usted debe saber del Zika.
Para ver la lista de los CDC de los lugares donde el virus del Zika está activo y que podrían representar un peligro para las mujeres embarazadas, haga clic aquí.
Artículo por HealthDay, traducido por HolaDoctor.com
© Derechos de autor 2016, HealthDay

FUENTES: New England Journal of Medicine, June 15, 2016; Associared Press, June 2016, interim guidance, World Health Organization, Geneva, Switzerland; May 20, 2016, media briefing with Margaret Honein, M.D., chief, birth defects branch, National Center on Birth Defects and Developmental Disabilities, U.S. Centers for Disease Control and Prevention; The New York Times
Consumer News in Spanish