December 8, 2017
ORBIT Bleeding Risk Score Performs Best in A-Fib
Findings based on comparison of four risk scores among atrial fibrillation patients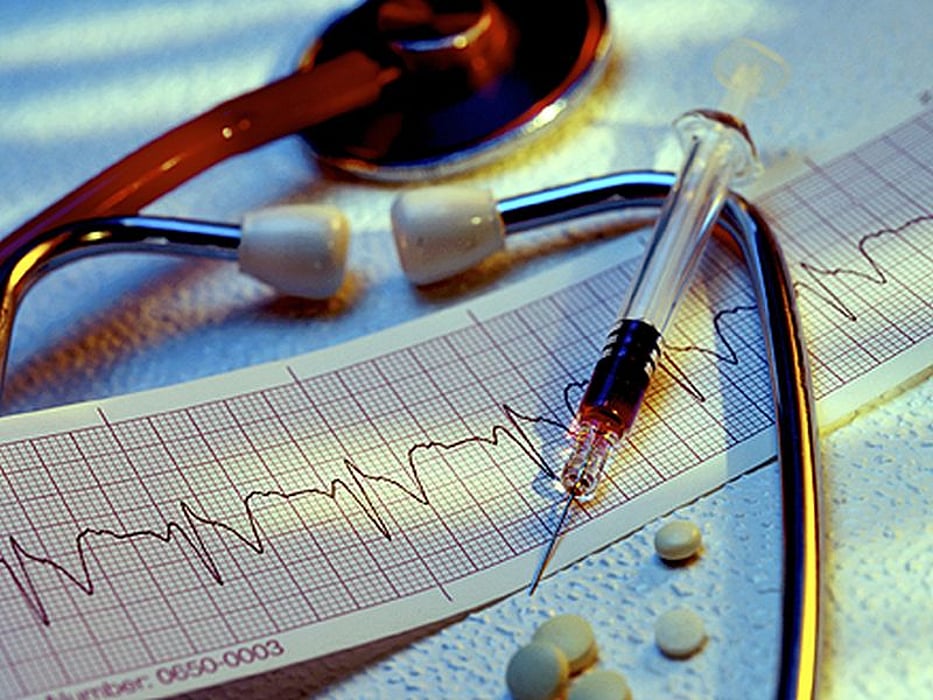 FRIDAY, Dec. 8, 2017 (HealthDay News) -- Four contemporary clinical bleeding risk scores are able to identify atrial fibrillation (AF) patients at risk for major bleeding and life-threatening bleeding, according to a study published online Nov. 7 in the Journal of Internal Medicine.
Marco Proietti, M.D., from the Sapienza University of Rome, and colleagues compared the performance of contemporary clinical bleeding risk scores (HAS-BLED, ORBIT, ATRIA, and HEMORR2HAGES) in 18,113 patients with AF randomized to dabigatran (110 or 150 mg) or warfarin in the Randomized Evaluation of Long-Term Anticoagulant Therapy (RE-LY) trial.
The researchers found that over a median follow-up of 2.0 years, there were 1,182 major bleeding events. For all the four risk scores, high-risk subgroups had higher risk of major bleeding (all P < 0.001). The ORBIT score showed the best discrimination for major, life-threatening, and intracranial bleeding, which were significantly better than for the HAS-BLED score (all P < 0.05). For dabigatran 150 mg twice a day versus warfarin, there were significant treatment interactions between the bleeding scores and the risk of major bleeding with the ORBIT (P = 0.0019), ATRIA (P < 0.001), and HEMORR2HAGES (P < 0.001) scores, while the HAS-BLED score showed a non-significant trend for interaction (P = 0.0607).
"Among the current clinical bleeding risk scores, the ORBIT score demonstrated the best discrimination and calibration," the authors write.
Several authors disclosed financial ties to pharmaceutical companies, including Boehringer Ingelheim, which funded the RE-LY trial.
Abstract
Full Text (subscription or payment may be required)
Physician's Briefing