July 25, 2012
Increased Risk of Heart Attack After Hip, Knee Replacement
Elevated risk persists for six weeks after hip replacement, two weeks after knee replacement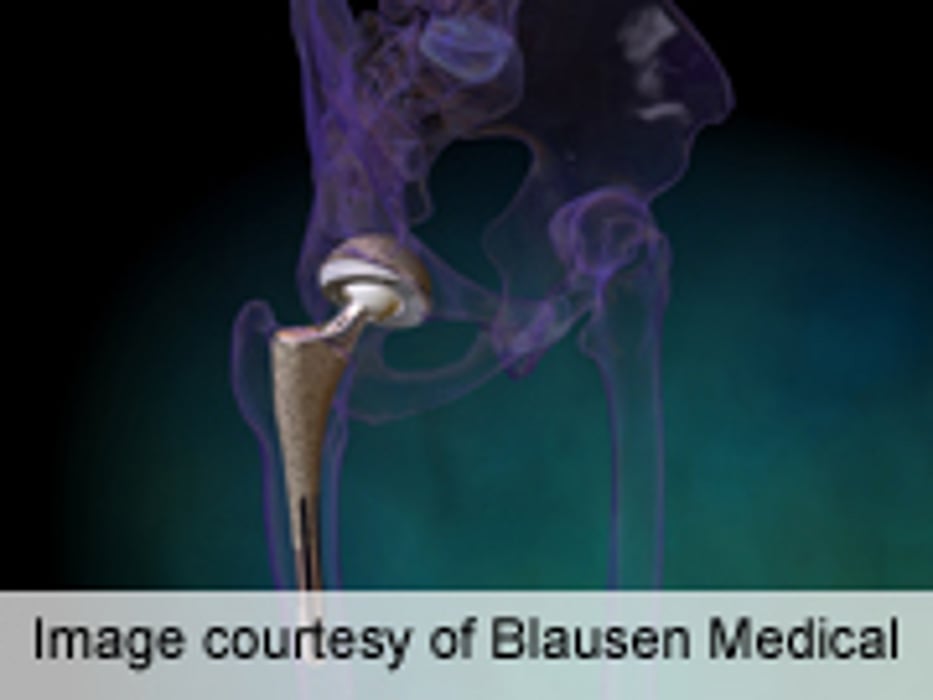 WEDNESDAY, July 25 (HealthDay News) -- There is a significantly elevated risk of acute myocardial infarction (AMI) in the six weeks following total hip replacement (THR) and the two weeks following total knee replacement (TKR) surgery, according to a study published online July 23 in the Archives of Internal Medicine.
Arief Lalmohamed, Pharm.D., from Utrecht University in the Netherlands, and colleagues retrospectively reviewed data from the Danish national registries and identified 95,227 patients who underwent a primary THR or TKR surgery from 1998 through 2007. Participants were matched to three controls each (no THR or TKR) and the timing of AMI was compared for those who underwent THR or TKR versus controls.
The researchers found that, during the first two postoperative weeks, the risk of AMI was substantially increased in THR and TKR patients compared with controls (adjusted hazard ratio [HR], 25.5 and 30.9, respectively). For two to six weeks after surgery the risk remained elevated for THR patients (adjusted HR, 5.05) and then decreased, while for TKR patients, after the first two weeks the risk was the same as that of controls. For THR and TKR patients the absolute six-week risk of AMI was 0.51 and 0.21 percent, respectively.
"Risk of AMI is substantially increased in the first two weeks after THR (25-fold) and TKR (31-fold) surgery compared with controls," Lalmohamed and colleagues conclude. "Risk assessment of AMI should be considered during the first six weeks after THR surgery and during the first two weeks after TKR surgery."
One of the institutions involved in the study received unrestricted funding from GlaxoSmithKline.
Physician's Briefing