July 30, 2013
Back Pain Management Relying on Guideline Discordant Care
From 1999 to 2010, increase in narcotic use, advanced imaging, referrals to other physicians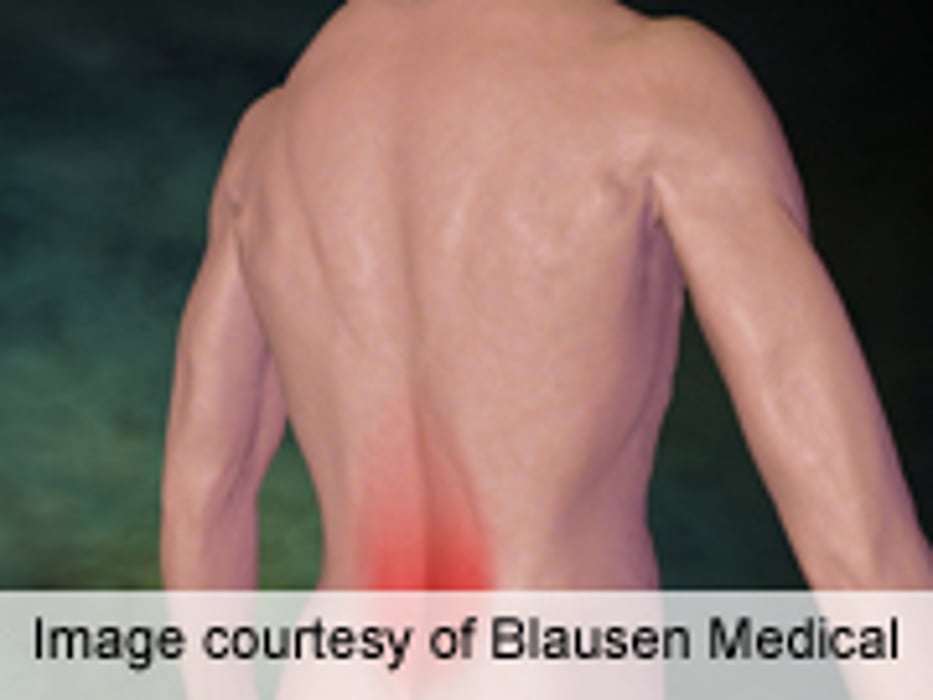 TUESDAY, July 30 (HealthDay News) -- Management of back pain is increasingly relying on guideline discordant care, including narcotic use, advanced imaging, and referrals to physicians, according to research published online July 29 in JAMA Internal Medicine.
John N. Mafi, M.D., from Harvard Medical School in Boston, and colleagues used nationally representative data from the National Ambulatory Medical Care Survey and the National Hospital Ambulatory Medical Care Survey to characterize treatment of back pain from 1999 through 2010. The authors assessed the use of guideline discordant indicators (imaging, narcotics, and referrals to physicians) and guideline concordant indicators (nonsteroidal anti-inflammatory drug [NSAID] or acetaminophen use and referrals to physical therapy).
The researchers identified 23,918 outpatient visits for spine problems, representing about 440 million visits. There was a significant decrease in NSAID or acetaminophen use per visit, from 36.9 percent in 1999-2000 to 24.5 percent in 2009-2010. Narcotic use increased significantly from 19.3 to 29.1 percent during the same period. Physician referrals increased significantly from 6.8 to 14.0 percent, while there was no change in physical therapy referrals (about 20 percent). During the study period, the number of radiographs was unchanged at about 17 percent, but computed tomograms and magnetic resonance imaging increased significantly from 7.2 to 11.3 percent.
"Despite numerous published clinical guidelines, management of back pain has relied increasingly on guideline discordant care," the authors write. "Improvements in the management of spine-related disease represent an area of potential cost savings for the health care system with the potential for improving the quality of care."
Abstract
Full Text (subscription or payment may be required)
Editorial (subscription or payment may be required)
Physician's Briefing