June 20, 2017
Yoga Noninferior to Physical Therapy in Chronic Low Back Pain
Nearly half of yoga group saw clinically meaningful improvement in pain and disability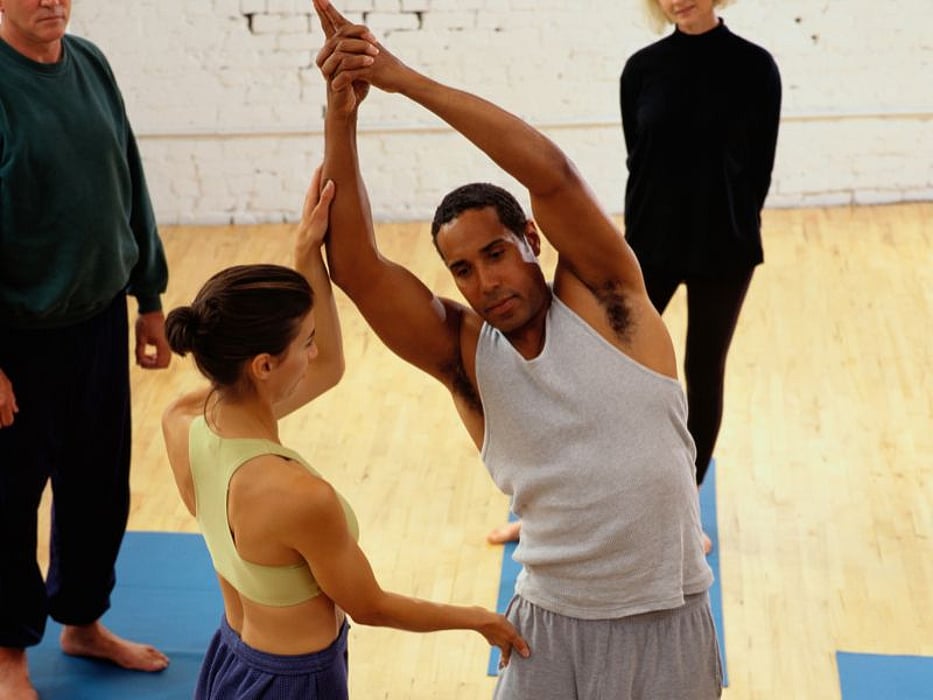 TUESDAY, June 20, 2017 (HealthDay News) -- Yoga may be as effective as physical therapy for pain relief and improved function in patients with chronic low back pain, according to a study published online June 20 in the Annals of Internal Medicine.
The study included 320 patients who were low-income and mostly minority, all of whom had persistent back pain for at least 12 weeks. Their mean age was 46. The patients were randomly assigned to either 12 weekly yoga classes, 15 physical therapy sessions, or an education group that received information on managing back pain. After the first 12 weeks, yoga practitioners were assigned to either keep taking classes or practice at home, with the help of a DVD, manual, and yoga props.
At the 12-week point, the yoga program was found noninferior to individually delivered physical therapy for change in back-related function and pain. Participants in both the yoga and physical therapy groups were more likely to report clinically meaningful improvements in function, and were more likely to discontinue pain medication, than were education participants. Typically, both yoga practitioners and physical therapy patients saw the benefits last over one year, the researchers said.
"In light of the complex factors affecting both diagnosis and outcomes in chronic low back pain, any single treatment approach is unlikely to prove helpful to all or even most patients," write the authors of an accompanying editorial. "Nevertheless, yoga offers some persons tangible benefit without much risk. In the end, however, it represents one tool among many."
Abstract/Full Text (subscription or payment may be required)
Editorial (subscription or payment may be required)
Physician's Briefing