November 10, 2014
Guideline Developed for Prophylactic Platelet Transfusion
AABB recommends platelet transfusion to reduce the risk of spontaneous bleeding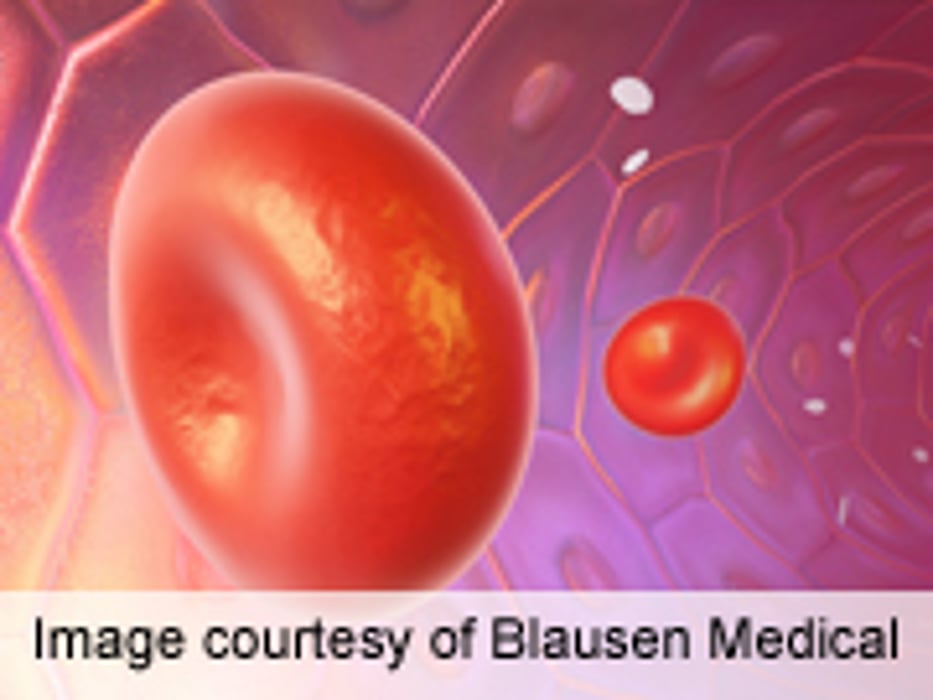 MONDAY, Nov. 10, 2014 (HealthDay News) -- Recommendations have been developed by the AABB (formerly the American Association of Blood Banks) for prophylactic platelet transfusion. The clinical practice guideline was published online Nov. 11 in the Annals of Internal Medicine.
Richard M. Kaufman, M.D., from the Brigham and Women's Hospital in Boston, and colleagues conducted a systematic review of randomized, clinical trials and observational studies that reported clinical outcomes for patients receiving platelet transfusions.
Based on review of the evidence, the AABB recommends prophylactic platelet transfusion to reduce the risk of spontaneous bleeding for hospitalized adult patients with therapy-induced hypoproliferative thrombocytopenia and for adult patients with a platelet count of 10 × 109 cells/L or less. Transfusing is recommended up to a single apheresis unit or equivalent; greater doses are not more effective. Prophylactic platelet transfusion is also weakly recommended for patients having elective central venous catheter placement with platelet count of <20 × 109 cells/L; for patients having elective diagnostic lumbar puncture with platelet count of <50 × 109 cells/L; and for patients having major elective nonneuraxial surgery with a platelet count of <50 × 109 cells/L.
"These recommendations are not meant to be interpreted as strict standards but should provide a useful adjunct to providers' clinical judgment as individualized transfusion decisions are being made," the authors write.
Physician's Briefing