October 11, 2012
Decline in Pulmonary Function Leads to Cognitive Decline
Directional association ID'd, specifically for tasks involving psychomotor speed, spatial abilities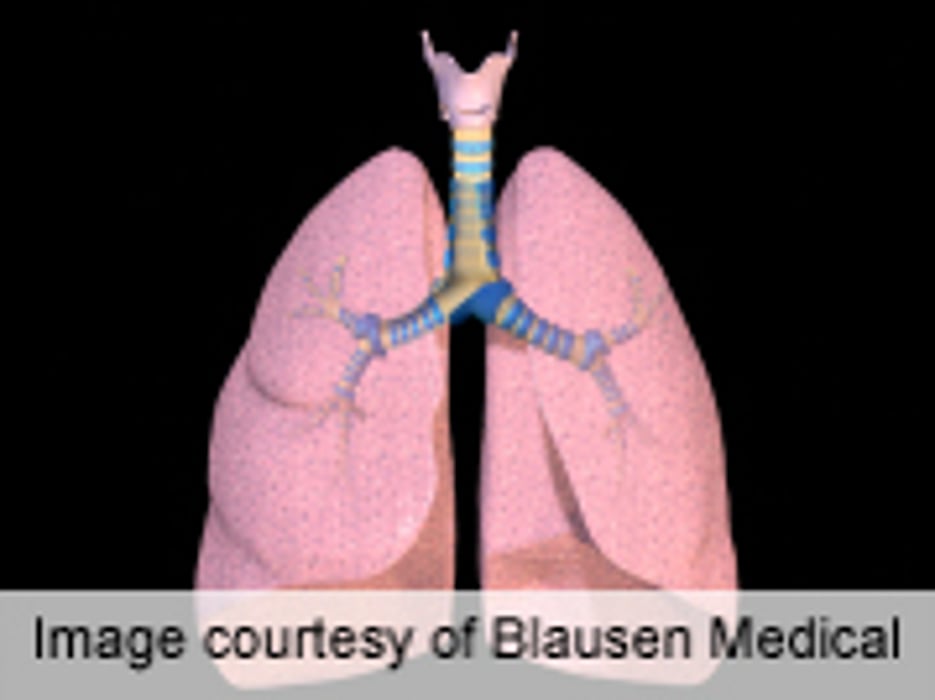 THURSDAY, Oct. 11 (HealthDay News) -- For older adults, decreases in pulmonary function lead to subsequent declines in cognitive function, according to a study published in the September issue of Psychological Science.
Noting that pulmonary function predicts long-term cognition and that recent data suggest that cognitive decline predicts self-reported physical limitations, Charles F. Emery, Ph.D., from The Ohio State University in Columbus, and colleagues used dual-change-score models to examine the directional association between pulmonary and cognitive function. As part of the longitudinal Swedish Adoption/Twin Study of Aging, 832 participants (aged 50 to 85 years at baseline) were assessed in up to seven waves of testing over 19 years.
The researchers found that changes in pulmonary function resulted in subsequent alterations in fluid cognitive function, specifically in tasks involving psychomotor speed and spatial abilities. There was no evidence of an association in the other direction: declines in cognitive function did not appear to lead to subsequent reductions in pulmonary function.
"Declines in components of cognitive function are associated with declines in standard indicators of pulmonary function," the authors write. "This relationship appears to be directional, with decline in pulmonary function leading to subsequent decline on cognitive tasks reflecting spatial performance and processing speed, common indicators of fluid cognitive abilities."
Abstract
Full Text (subscription or payment may be required)
Physician's Briefing