April 23, 2018
Patients Prefer Doctors Who Engage in Face-to-Face Visits
Patients perceive F2F physicians as more compassionate and better communicators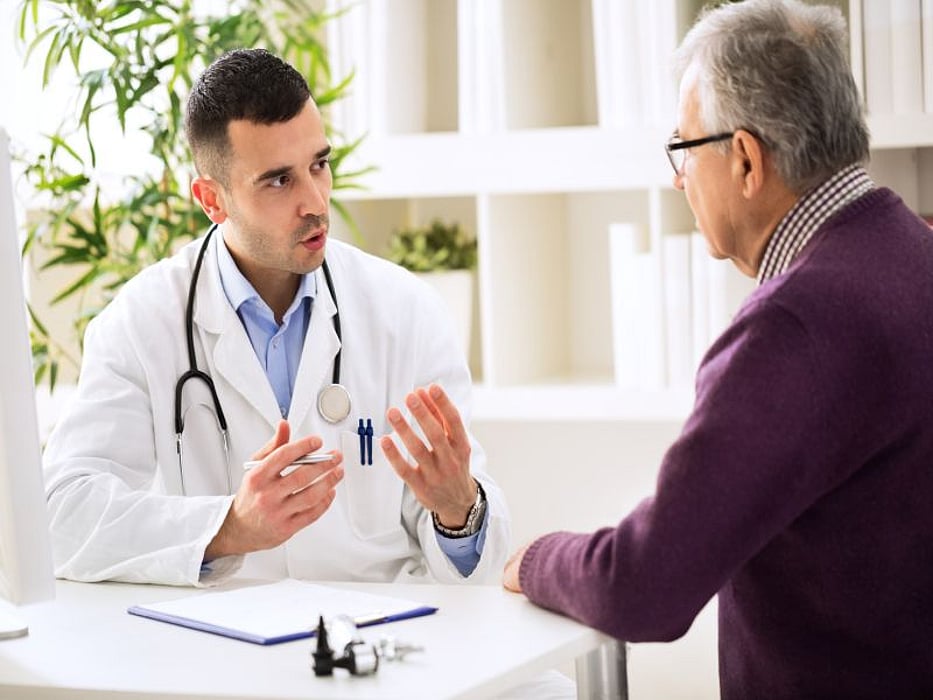 MONDAY, April 23, 2018 (HealthDay News) -- Patients prefer physicians who engage in face-to-face (F2F) clinic visits, rather than those using an examination room computer (ERC), according to a research letter published online April 19 in JAMA Oncology.
Ali Haider, M.D., from the University of Texas MD Anderson Cancer Center in Houston, and colleagues conducted a randomized controlled crossover study involving 120 patients from a palliative care clinic. Patients' perceptions of physicians' compassion were assessed after watching two standardized scripted-video vignettes of physicians: one portraying F2F clinic visits and one portraying a physician using an ERC. After viewing each video, patients completed questionnaires rating physicians' compassion, communication skills, and professionalism.
The researchers found that after watching and assessing the first video, the F2F visit resulted in better scores for compassion, communication skills, and professionalism. Better compassion, communication skills, and professionalism scores were also seen for the F2F visit after crossover analysis. Seventy-one percent of patients preferred the F2F physician.
"Proper optimization of the ERC and clinicians' training might improve patients' perception," the authors write. "Because current health care delivery necessitates the use of electronic health records, future studies focusing on strategies that can mitigate the negative effects of the ERC use on physician-patient communication are imperative."
Abstract/Full Text (subscription or payment may be required)
Physician's Briefing