May 12, 2014
Age, Hip Bone Density Predict Fracture Risk After Alendronate
Early measurements of bone turnover following discontinuation not predictive of fracture risk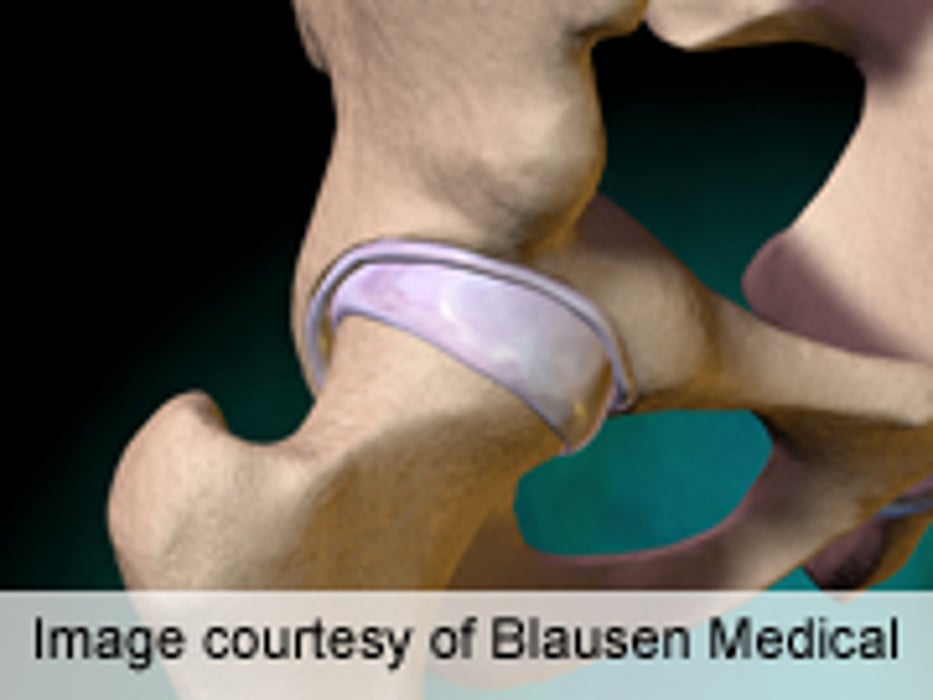 MONDAY, May 12, 2014 (HealthDay News) -- Age and hip bone mineral density (BMD) at discontinuation of alendronate therapy predict clinical fractures during the subsequent five years among postmenopausal women, according to a study published online May 5 in JAMA Internal Medicine.
Douglas C. Bauer, M.D., from the University of California in San Francisco, and colleagues conducted follow-up analysis of participants from the Fracture Intervention Trial Long-term Extension (FLEX) study who were treated with four to five years of alendronate therapy and then received five years of placebo treatment. At FLEX baseline and after one to three years of follow-up they measured hip and spine dual-energy X-ray absorptiometry (DXA) and two biochemical markers of bone turnover: urinary type 1 collagen cross-linked N-telopeptide (NTX) and serum bone-specific alkaline phosphatase (BAP).
The researchers found that 94 of 437 women (22 percent) experienced one or more symptomatic fractures during five years of placebo and 82 had fractures after one year. Subsequent fracture risk was not associated with one-year changes in hip DXA, NTX, and BAP, but there were significant correlations for older age and lower hip DXA at time of discontinuation with increased fracture risk (lowest tertile of baseline femoral neck DXA versus other two tertiles: relative hazard ratio, 2.17; total hip DXA relative hazard ratio, 1.87).
"Among postmenopausal women who discontinue alendronate therapy after four to five years, age and hip BMD at discontinuation predict clinical fractures during the subsequent five years," the authors write.
Several authors disclosed financial ties to the pharmaceutical industry; the FLEX study was funded by Merck. The study drug was manufactured and packaged by Merck.
Abstract
Full Text (subscription or payment may be required)
Editorial (subscription or payment may be required)
Physician's Briefing