January 24, 2013
Scoring System IDs Patients at Risk for Nosocomial GI Bleed
Score, based on multiple factors, identifies high-risk group that may benefit from acid suppression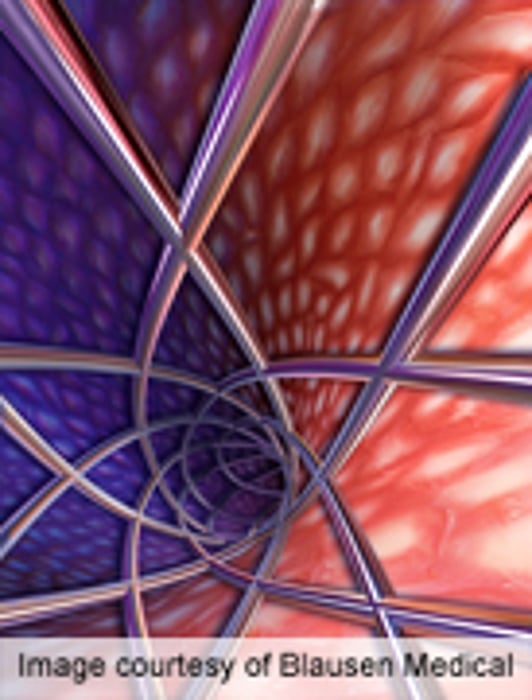 THURSDAY, Jan. 24 (HealthDay News) -- A scoring system based on several independent risk factors can identify non-critically ill hospitalized patients at risk for nosocomial gastrointestinal bleeding, according to a study published in the January issue of the Journal of General Internal Medicine.
Shoshana J. Herzig, M.D., from the Beth Israel Deaconess Medical Center in Boston, and colleagues developed a risk scoring system based on risk factors for nosocomial gastrointestinal bleeding in a cohort of non-critically ill hospitalized adult patients (median age, 56 years) identified through medical records review.
The researchers found that nosocomial gastrointestinal bleeding occurred in 203 of 75,723 admissions (0.27 percent). Being over 60 years of age, male sex, liver disease, acute renal failure, sepsis, being on a medicine service, taking prophylactic anticoagulants, and coagulopathy were all independent risk factors for bleeding. As the clinical risk score based on the factors increased, so did the risk of bleeding. More than half of patients in each risk stratum received acid-suppressive medication. A high-risk group (in which the number-needed-to-treat with acid-suppressive medication to prevent one bleeding event was less than 100) was identified with the risk scoring system.
"The scoring system allows identification of subsets of patients in whom the risk of nosocomial gastrointestinal bleeding may be high enough to warrant the prophylactic use of acid-suppressive medication in the absence of other indications for use," the authors write. "With further validation at other medical centers, this scoring system may help clinicians individualize the decision to prescribe acid suppressive medication as prophylaxis."
Abstract
Full Text (subscription or payment may be required)
Physician's Briefing