June 13, 2012
Telomeres Longer in Offspring of Older Fathers/Grandfathers
Grandfather age at father's birth impacts telomere length independent of, in addition to, paternal age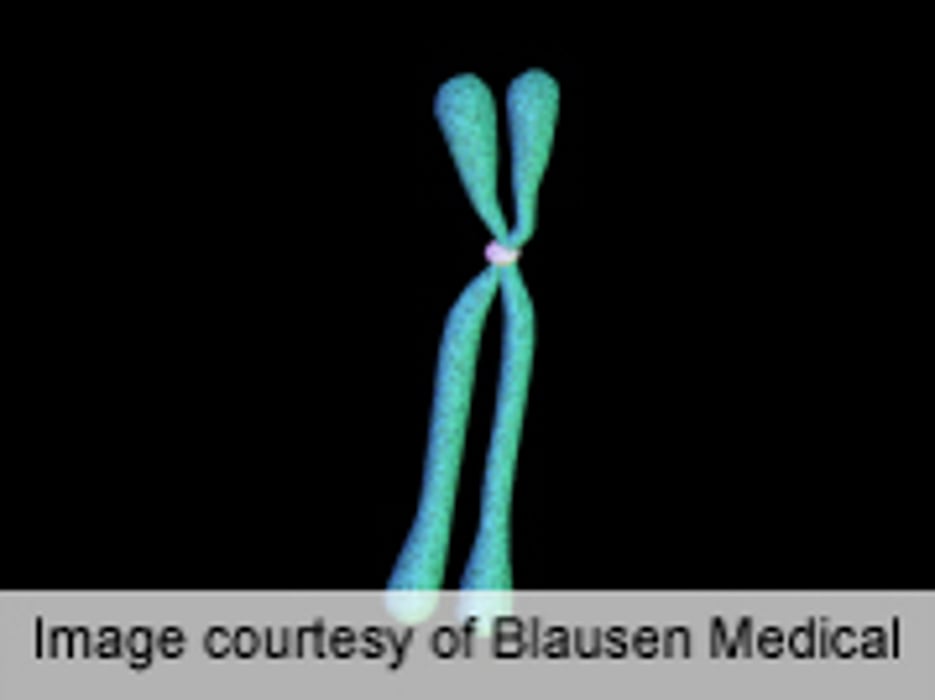 WEDNESDAY, June 13 (HealthDay News) -- Increased paternal and paternal grandfather age at birth is associated with longer telomeres in offspring, according to a study published online June 11 in the Proceedings of the National Academy of Sciences.
Dan T.A. Eisenberg, from Northwestern University in Evanston, Ill., and colleagues used data and samples from a longitudinal study of 2,023 individuals from the Philippines to investigate the association between paternal age at birth and telomere length.
The researchers replicated the association that paternal age at birth correlated significantly with longer telomere length in offspring. The association was cumulative across multiple generations, with older paternal grandfather age at the birth of fathers associated with longer telomeres in grandchildren (234 individuals), independent of, and in addition to, the correlation between father's age at birth and telomere length. The impact of each year delay in the father's or grandfather's reproduction on telomere length was equal to the yearly shortening of telomere length seen for middle-aged or older women.
"This evidence for cumulative, multigenerational lengthening of telomeres hints at a capacity for age-related changes in sperm telomere length to be transmitted with high fidelity across at least two generations," the authors write. "The implications of these findings for understanding heterogeneity in health and the pace of aging is an important question to be addressed by future research."
Abstract
Full Text (subscription or payment may be required)
Physician's Briefing