October 28, 2019
Outcomes Poor With Medical Care From Fraud, Abuse Perpetrators
Mortality and emergency hospitalization rates higher in Medicare beneficiaries with FAP exposures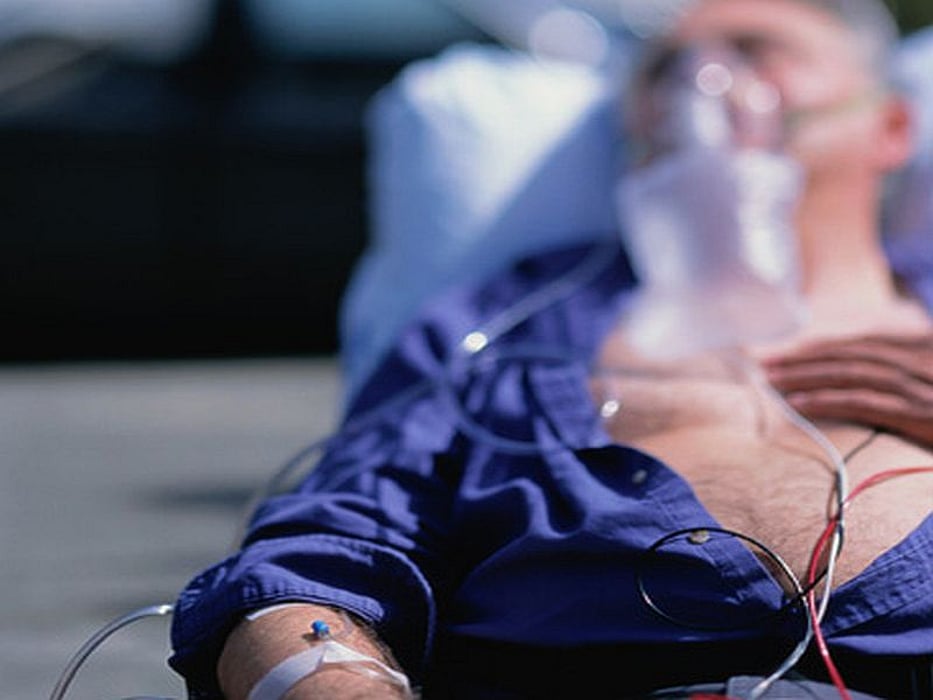 MONDAY, Oct. 28, 2019 (HealthDay News) -- Receiving medical care from fraud and abuse perpetrators (FAPs), subsequently excluded from Medicare, is associated with higher rates of all-cause mortality and emergency hospitalization, according to a study published online Oct. 28 in JAMA Internal Medicine.
Lauren Hersch Nicholas, Ph.D., from the Johns Hopkins Bloomberg School of Public Health in Baltimore, and colleagues conducted a retrospective cross-sectional study comparing mortality and emergency hospitalization rates among 8,204 Medicare beneficiaries for those treated by an FAP compared with those treated by a non-FAP in 2013.
The researchers found that 61.6 percent of the 8,204 Medicare beneficiaries were treated by fraud perpetrators, 14.1 percent by patient harm perpetrators, and 24.3 percent by revoked-license perpetrators. Beneficiaries exposed to an FAP were more likely to be eligible for both Medicare and Medicaid compared with 296,298 beneficiaries treated by non-FAPs (34.7 versus 21.9 percent) and to be disabled at an age younger than 65 years (27.2 versus 18.6 percent). After risk adjustment and propensity score weighting, all FAP exposures were associated with higher mortality and emergency hospitalization rates (increase in mortality of 4.58 [95 percent confidence interval (CI), 2.02 to 7.13; P < 0.001], 3.34 [95 percent CI, 1.40 to 5.27; P = 0.001], and 3.33 [95 percent CI, 1.58 to 5.09; P < 0.001] percentage points for exposures to fraud, patient harm, and revoked license FAPs, respectively; increase in emergency hospitalization of 3.24 [95 percent CI, 0.01 to 6.46; P = 0.049], 9.34 [95 percent CI, 6.02 to 12.65; P < 0.001], and 9.28 [95 percent CI, 6.43 to 12.13; P < 0.001] percentage points, respectively).
"Our study contributes to a growing body of work highlighting the association of patients' choice of health care professionals with disparities in health outcomes," the authors write.
Abstract/Full Text (subscription or payment may be required)
Editorial (subscription or payment may be required)
Physician's Briefing