November 16, 2016
Ledipasvir-Sofosbuvir Safe for Kidney Recipients With HCV
SVR12 for all kidney transplant recipients with HCV genotype 1, 4 after 12 or 24 weeks of treatment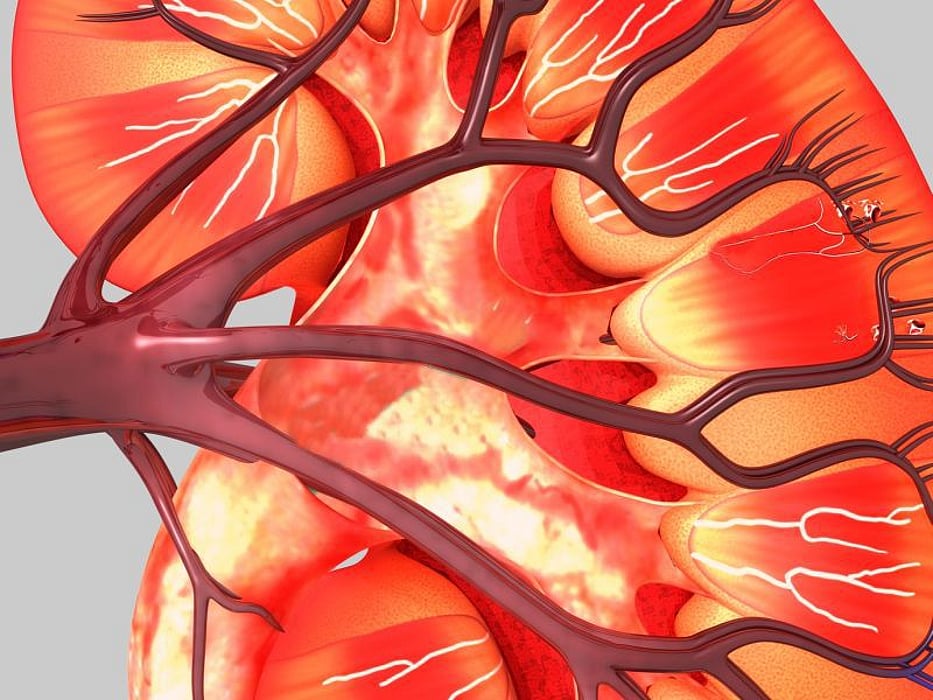 WEDNESDAY, Nov. 16, 2016 (HealthDay News) -- For kidney transplant recipients with hepatitis C virus (HCV) genotype 1 or 4 infection, treatment with ledipasvir-sofosbuvir for 12 or 24 weeks is safe and efficacious, according to a study published online Nov. 15 in the Annals of Internal Medicine.
Massimo Colombo, M.D., from Fondazione IRCCS Ca' Granda Ospedale Maggiore Policlinico in Milan, and colleagues conducted a randomized phase 2 trial to examine the safety and efficacy of the interferon- and ribavirin-free regimen ledipasvir-sofosbuvir in kidney transplant recipients with chronic genotype 1 or 4 HCV infection. One hundred fourteen kidney transplant recipients, with or without compensated cirrhosis, and with an estimated glomerular filtration rate of 40 mL/min or greater were randomized to ledipasvir and sofosbuvir for 12 or 24 weeks.
The researchers found that all patients treated for 12 and 24 weeks achieved sustained virologic response at 12 weeks after therapy ended (SVR12). Thirteen patients reported serious adverse events; three of these events in three patients were determined to be treatment related (syncope, pulmonary embolism, and serum creatinine increase). An adverse event (syncope) caused one patient to permanently discontinue treatment. Headache, asthenia, and fatigue were the most frequent adverse events overall.
"Treatment with ledipasvir-sofosbuvir for 12 or 24 weeks was well-tolerated and seemed to have an acceptable safety profile among kidney transplant recipients with HCV genotype 1 or 4 infection, all of whom achieved SVR12," the authors write.
Several authors disclosed financial ties to pharmaceutical companies, including Gilead Sciences, which manufactures ledipasvir-sofosbuvir and funded the study.
Physician's Briefing