October 4, 2012
AUGS: Drugs Compared for Urinary Incontinence in Women
Similar reduction in incontinence episode frequency for anticholinergic meds, onabotulinumtoxinA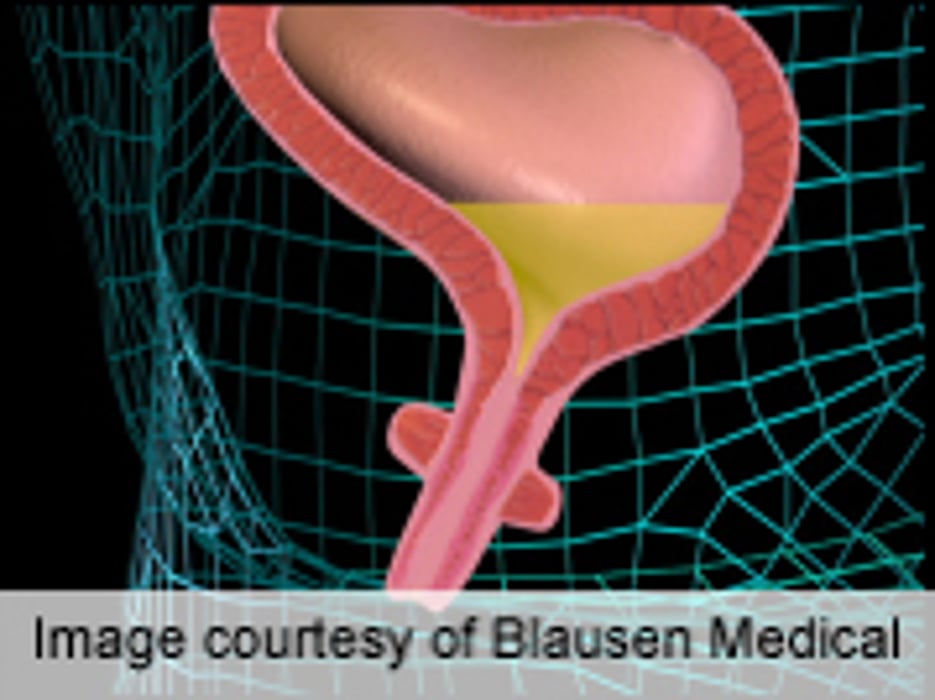 THURSDAY, Oct. 4 (HealthDay News) -- For women with idiopathic urgency urinary incontinence, the reduction in frequency of episodes of urinary incontinence is similar for treatment with anticholinergic medications and onabotulinumtoxinA, according to a study published online Oct. 4 in the New England Journal of Medicine to coincide with presentation at the annual meeting of the American Urogynecologic Society, held from Oct. 3 to 6 in Chicago.
Anthony G. Visco, M.D., from the Duke University Medical Center in Durham, N.C., and colleagues compared anticholinergic medications and onabotulinumtoxinA for women with idiopathic urgency urinary incontinence who had five or more episodes per three-day period. Data were analyzed for 241 women who were randomly allocated to receive either daily oral anticholinergic medication plus one intradetrusor saline injection or one intradetrusor injection of onabotulinumtoxinA plus daily oral placebo for six months.
The researchers found that, over the course of six months, the mean number of episodes of urgency urinary incontinence reduced from a baseline average of 5.0 per day to 3.4 and 3.3 in the anticholinergic and onabotulinumtoxinA group, respectively (P = 0.81). Thirteen and 27 percent of women, respectively, reported complete resolution of urgency urinary incontinence (P = 0.003). Quality of life improved in both groups, with no significant difference seen between the groups. There was a higher rate of dry mouth and lower rates of catheter use at two months and urinary tract infections in the anticholinergic group.
"Among women with urgency urinary incontinence, there was no significant difference between anticholinergic drugs and onabotulinumtoxinA by injection on the reduction of the frequency of episodes of urgency incontinence or improvements in quality of life," the authors write.
Several authors disclosed financial ties to the pharmaceutical industry.
Physician's Briefing