July 29, 2013
USPSTF: Low-Dose CT Screening Benefits Smokers
Reductions seen in lung cancer, all-cause death; benefits should be weighed against harms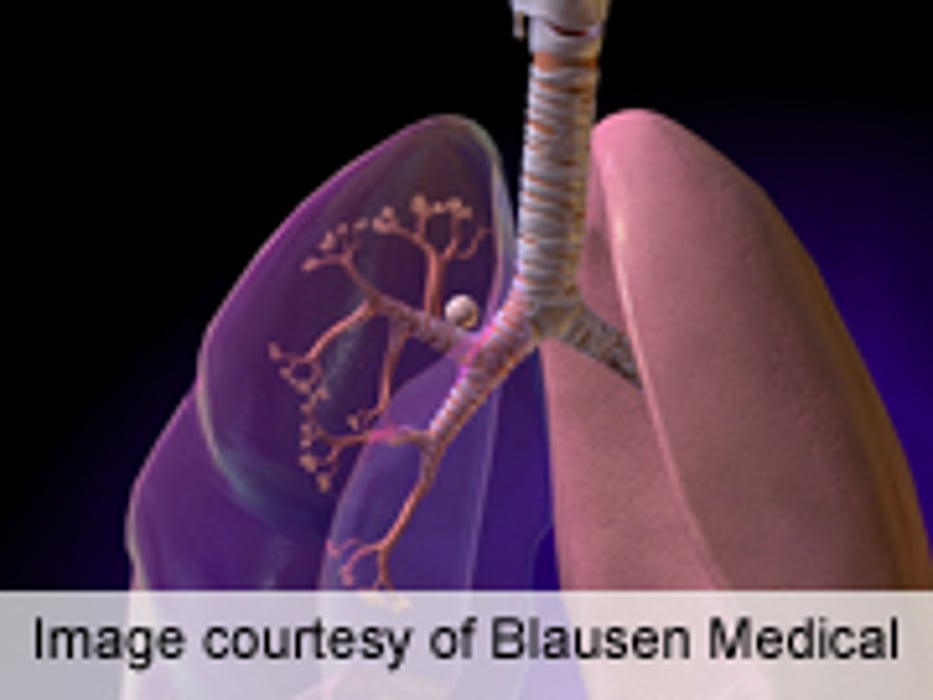 MONDAY, July 29 (HealthDay News) -- The U.S. Preventive Services Task Force (USPSTF) finds that low-dose computed tomography (LDCT) screening is associated with reductions in lung cancer and all-cause mortality for high-risk smokers. This Recommendation Statement is based on an evidence review published online July 30 in the Annals of Internal Medicine.
Linda L. Humphrey, M.D., M.P.H., from the Oregon Health & Science University in Portland, and colleagues conducted a systematic literature review to update the 2004 review of screening for lung cancer, focusing on screening with LDCT. The researchers identified four trials that reported results of LDCT screening among current or former smokers. In one large good-quality trial, screening correlated with significant reductions in lung cancer and all-cause mortality (20 and 6.7 percent, respectively). No benefit of screening was seen in three small European trials. The harms of LDCT include radiation exposure, overdiagnosis, and a high rate of false-positive findings.
Based on these findings, the Task Force concludes that LDCT screening tools may be able to reduce lung cancer and all-cause mortality, but the benefits of screening should be weighed against the potential harms. The draft Recommendation Statement is available for comment from July 30 to Aug. 26, 2013.
"Sadly, nearly 90 percent of who people develop lung cancer die from the disease, in part because it often is not found until it is at an advanced stage," Task Force chair Virginia Moyer, M.D., M.P.H., said in a statement. "By screening those at high risk, we can find lung cancer at earlier stages when it is more likely to be treatable."
Draft Recommendation Statement
Comment on Recommendations
Background Review
Physician's Briefing