August 19, 2020
Poll: More Older Adults Using Telehealth During Pandemic
Comfort level with technology and telehealth visits increasing, but some concerns persist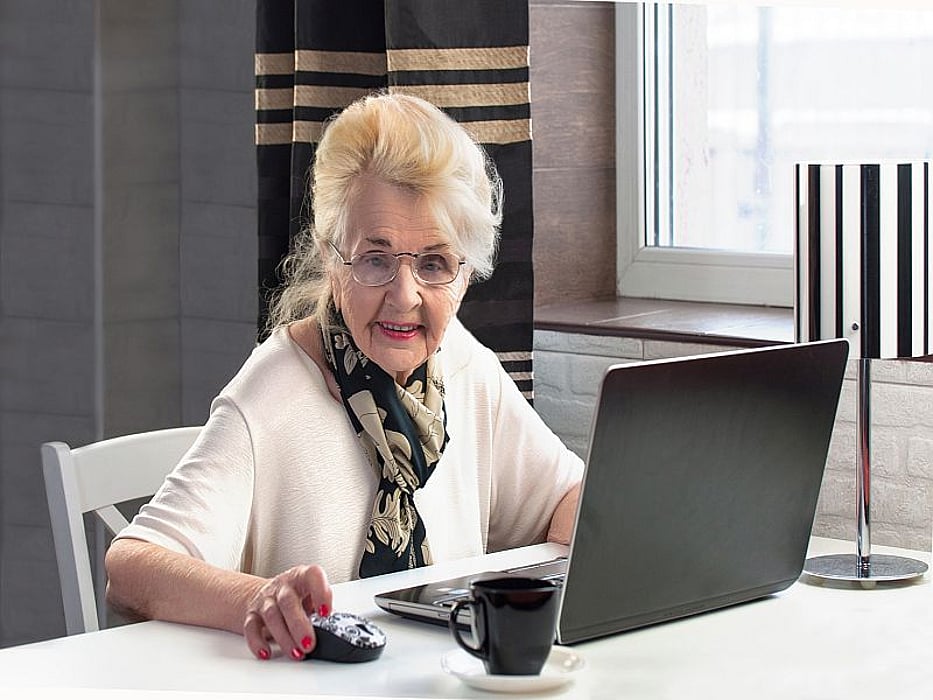 WEDNESDAY, Aug. 19, 2020 (HealthDay News) -- More older adults have used telehealth to consult with a health care provider during the COVID-19 pandemic compared with that seen in the previous year, according to a report published online Aug. 17 based on the results of the University of Michigan National Poll on Healthy Aging.
Preeti Malani, M.D., from the University of Michigan Institute for Healthcare Policy and Innovation in Ann Arbor, and colleagues used responses from 2,074 adults (aged 50 to 80 years) participating in an online poll in June 2020. Results were compared to those from a similar poll conducted in May 2019.
The researchers found that the percentage of older adults who had ever participated in a telehealth visit rose sharply from 4 percent in May 2019 to 30 percent in June 2020. Of the older adults completing a telehealth visit, 76 percent reported it was with a primary care provider, 32 percent with a specialty care provider, and 18 percent with a mental health provider. Additionally, the majority who completed a telehealth visit (56 percent) reported office visits provided a higher overall quality of care, but a similar percentage said telehealth visits were more convenient. Three-quarters of respondents reported concern that providers could not conduct a physical exam.
"It's clear from this study and AARP's research that older adults are increasingly comfortable with telehealth and are willing to use technology to interact with their health providers," Alison Bryant, Ph.D., senior vice president of research for AARP, which sponsored the poll, said in a statement. "As the coronavirus pandemic continues, telehealth has been a useful tool for older adults to access health care from the safety of their own homes, but we must be mindful that not everyone can access these services."
Physician's Briefing