January 20, 2016
Families Prefer Hospice Over Hospital for Dying Relatives
Earlier hospice enrollment important area to focus on to improve the quality of end-of-life cancer care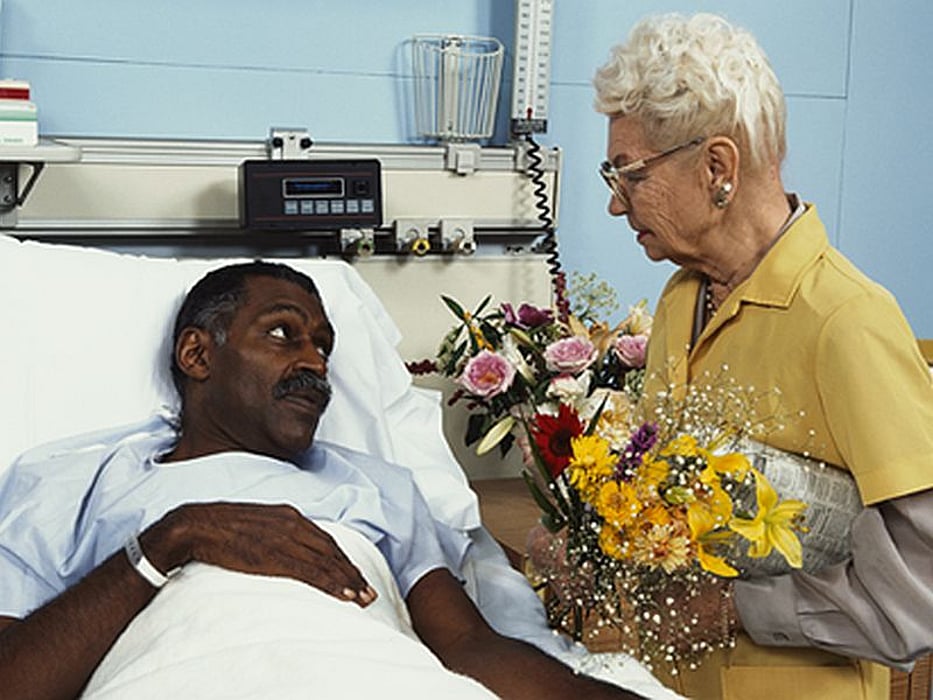 WEDNESDAY, Jan. 20, 2016 (HealthDay News) -- Earlier hospice enrollment, avoidance of intensive care unit (ICU) admissions within 30 days of death, and death occurring outside the hospital are associated with perceptions of better end-of-life care among family members of older patients who are dying of lung or colorectal cancer, according to research published in the Jan. 19 issue of the Journal of the American Medical Association, a theme issue on death, dying, and end of life.
Alexi Wright, M.D., M.P.H., an associate professor of medicine at Harvard Medical School in Boston, and colleagues collected data on 1,146 cancer patients. The investigators used data from interviews with family members of Medicare patients with advanced lung or colorectal cancer from a study of patients who died by the end of 2011.
Relatives reported a better end-of-life experience more often when their loved one received hospice care for more than three days (58.8 percent) than those who received hospice care for three or fewer days (43.1 percent). Moreover, only 45.0 percent of families reported excellent care when the patient was admitted to a hospital ICU within 30 days of dying. The researchers also found that only 42.2 percent of families of patients who died in the hospital said their loved one had excellent end-of-life care, compared with 57.4 percent of families whose loved ones did not die in the hospital. In addition, family members of patients who did not receive hospice care or received three or fewer days of hospice care were less likely to report the patient died in their preferred location (40.0 percent) than those who received hospice care for more than three days (72.8 percent).
"Efforts to increase earlier hospice enrollment and avoid ICU admissions and hospital deaths are important areas to focus on to improve the quality of end-of-life care," Wright told HealthDay.
Abstract
Full Text (subscription or payment may be required)
Physician's Briefing