December 5, 2016
<;900 Steps Tied to Functional Decline in Hospitalized Seniors
Walking <;900 steps/day linked to hospitalization-associated functional decline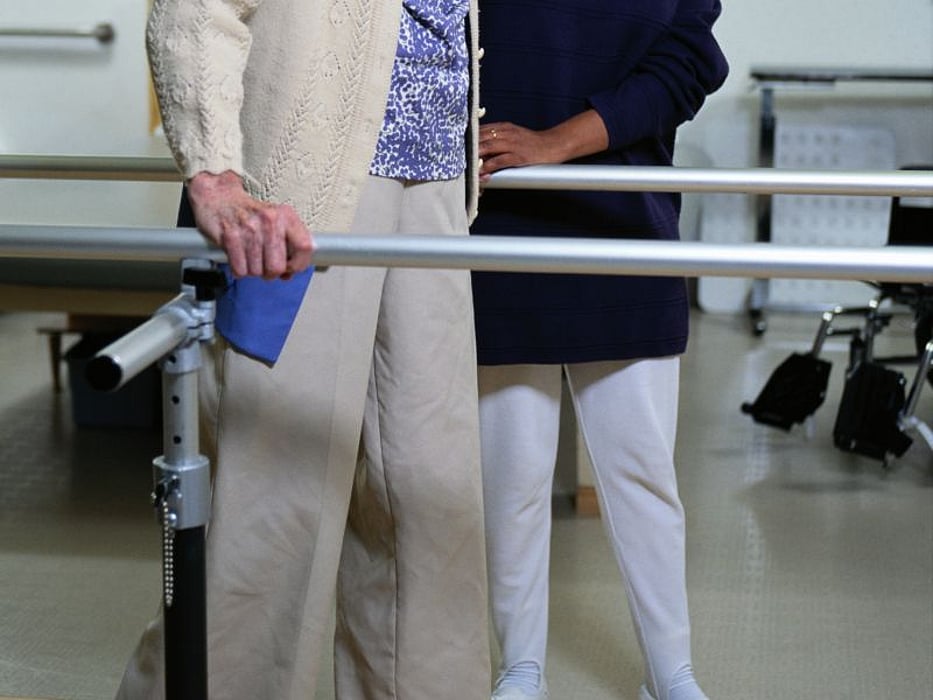 MONDAY, Dec. 5, 2016 (HealthDay News) -- For older adults with acute hospitalization, walking fewer than 900 steps per day is associated with hospitalization-associated functional decline (HAFD), according to a research letter published online Dec. 5 in JAMA Internal Medicine.
Maayan Agmon, Ph.D., from the University of Haifa in Israel, and colleagues conducted a prospective cohort study to examine whether the proposed normative value of 900 steps differentiates those who do from those who do not experience HAFD. Participants included 177 older adults (aged 65 years and older) who were hospitalized at two internal medicine units; they were evaluated at admission and discharge and wore an accelerometer on the ankle for up to three consecutive hospital days.
The researchers found that the number of steps walked varied from zero to 8,111. Of the 41.8 percent of participants who walked fewer than 900 steps a day, 55.4 percent reported HAFD, compared with 18.4 percent of the 58.2 percent of participants who walked 900 steps or more per day (odds ratio, 4.7). Adding the 900-step threshold to models increased their discrimination power by 5 percent, from 0.8 to 0.84.
"During acute hospitalization, walking fewer than 900 steps per day (about a 500-m unit) is strongly associated with HAFD, after controlling for functional status and other major personal risk factors," the authors write. "Dose-dependent recommendations of steps per day may enhance the efficiency of mobility practices."
Physician's Briefing