February 9, 2016
Admission to VA or Non-VA Hospitals Impacts Outcome
Lower 30-day mortality for AMI, heart failure, but not pneumonia, with admission to VA hospitals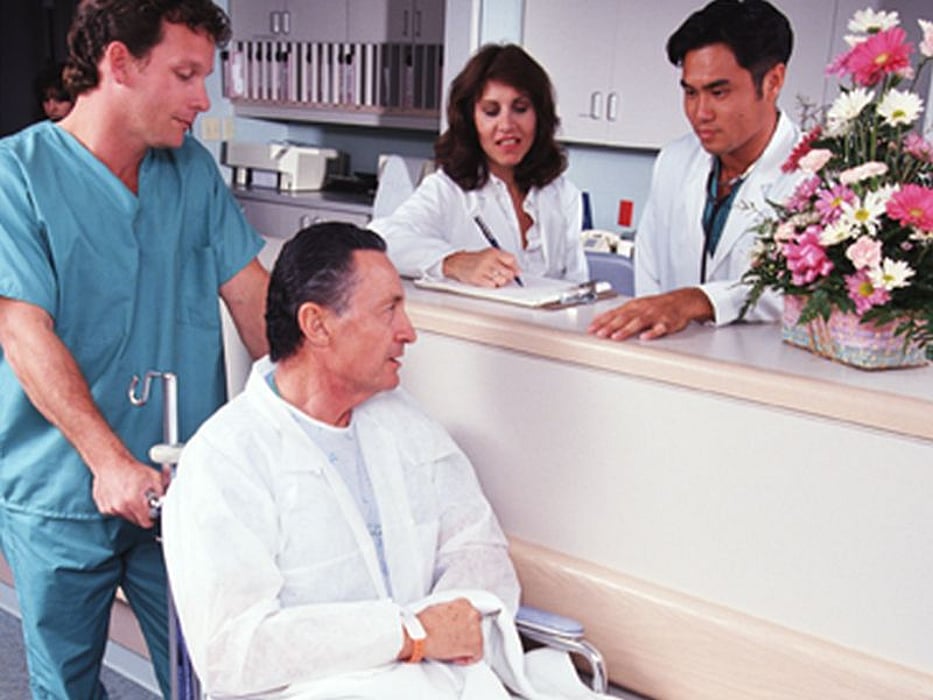 TUESDAY, Feb. 9, 2016 (HealthDay News) -- For older men, mortality and readmission for acute myocardial infarction (AMI), heart failure, and pneumonia vary with admission to Veterans Affairs (VA) and non-VA hospitals, according to a study published in the Feb. 9 issue of the Journal of the American Medical Association.
Sudhakar V. Nuti, from the Yale-New Haven Hospital in Connecticut, and colleagues examined and compared mortality and readmission rates among men in VA and non-VA hospitals. Data were included for male Medicare fee-for-service beneficiaries aged 65 years or older and hospitalized between 2000 and 2013 for AMI, heart failure, and pneumonia. The authors compared 30-day risk-standardized mortality rates and readmission rates for 104 VA and 1,513 non-VA hospitals.
The researchers found that, compared with non-VA hospitals, in VA hospitals mortality rates were lower for AMI (13.5 versus 13.7; P = 0.02) and heart failure (11.4 versus 11.9 percent; P = 0.008), but not for pneumonia (12.6 versus 12.2 percent; P = 0.45). For all three conditions, readmission rates were higher at VA hospitals: AMI, 17.8 versus 17.2 percent; heart failure, 24.7 versus 23.5 percent; and pneumonia, 19.4 versus 18.7 percent (all P < 0.001).
"Among older men with AMI, heart failure, or pneumonia, hospitalization at VA hospitals, compared with hospitalization at non-VA hospitals, was associated with lower 30-day risk-standardized all-cause mortality rates for AMI and heart failure, and higher 30-day risk-standardized all-cause readmission rates for all three conditions," the authors write.
Several authors disclosed financial ties to the pharmaceutical, medical device, and health care industries.
Abstract
Full Text (subscription or payment may be required)
Editorial (subscription or payment may be required)
Physician's Briefing