September 3, 2014
Vagal Nerve Block Therapy in Morbid Obesity Explored
Second study describes trends in bariatric surgery procedures from 2006 to 2013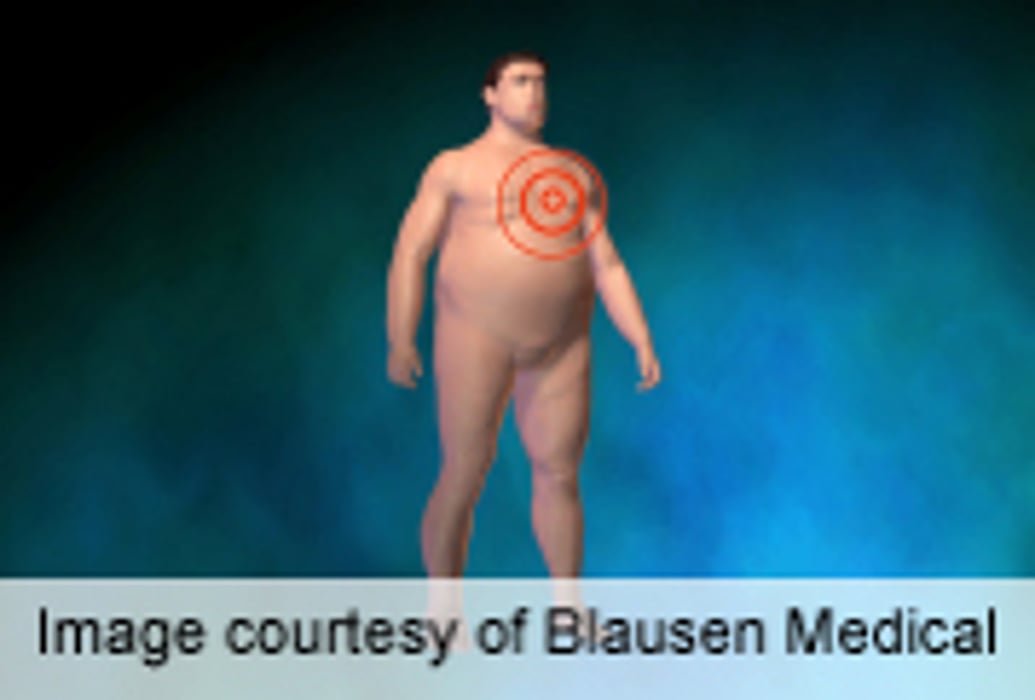 WEDNESDAY, Sept. 3, 2014 (HealthDay News) -- Vagal nerve block therapy may be effective for weight loss in morbid obesity, and trends in bariatric surgery procedures have changed from 2006 to 2013, according to two studies published in the Sept. 3 issue of the Journal of the American Medical Association.
Sayeed Ikramuddin, M.D., from the University of Minnesota in Minneapolis, and colleagues examined the effectiveness and safety of vagal nerve blockade therapy in a randomized trial involving 239 participants with morbid obesity (body mass index of 40 to 45 kg/m² or of 35 to 40 kg/m² with at least one obesity-related condition). The researchers found that in the intent-to-treat analysis, the mean excess weight loss was 24.4 percent in the vagal nerve blockade therapy group and 15.9 percent in the sham group. The difference of 8.5 percentage points did not meet the target of 10 points (P = 0.71), although the vagal nerve block group experienced significantly greater weight loss (P = 0.002 in post-hoc analysis).
Bradley N. Reames, M.D., from the University of Michigan in Ann Arbor, and colleagues examined trends in bariatric surgery use using data from the 39-hospital Michigan Bariatric Surgery Collaborative between June 2006 and December 2013. The researchers found that 43,732 patients underwent bariatric surgery. From 2006 to 2013, sleeve gastrectomy increased by 61 percent, from 6.0 to 67.3 percent of all procedures. The use of Roux-en-Y gastric bypass and of laparoscopic adjustable gastric banding decreased during the same period, from 58.0 to 27.4 percent and from 34.5 to 4.6 percent, respectively.
"These findings are important to inform primary care physicians of the predominant bariatric procedure currently used," Reames and colleagues write.
Several authors from the Ikramuddin study disclosed financial ties to medical device companies, including EnteroMedics, which funded the ReCharge Study. One author from the Reames study disclosed financial ties to ArborMetrix.
Abstract - Ikramuddin
Full Text (subscription or payment may be required)
Editorial (subscription or payment may be required)
Full Text - Reames (subscription or payment may be required)
Physician's Briefing