October 30, 2012
Overweight, Obese Teens at Risk for End-Stage Renal Disease
Elevated BMI is a substantial risk factor for both diabetic and non-diabetic renal disease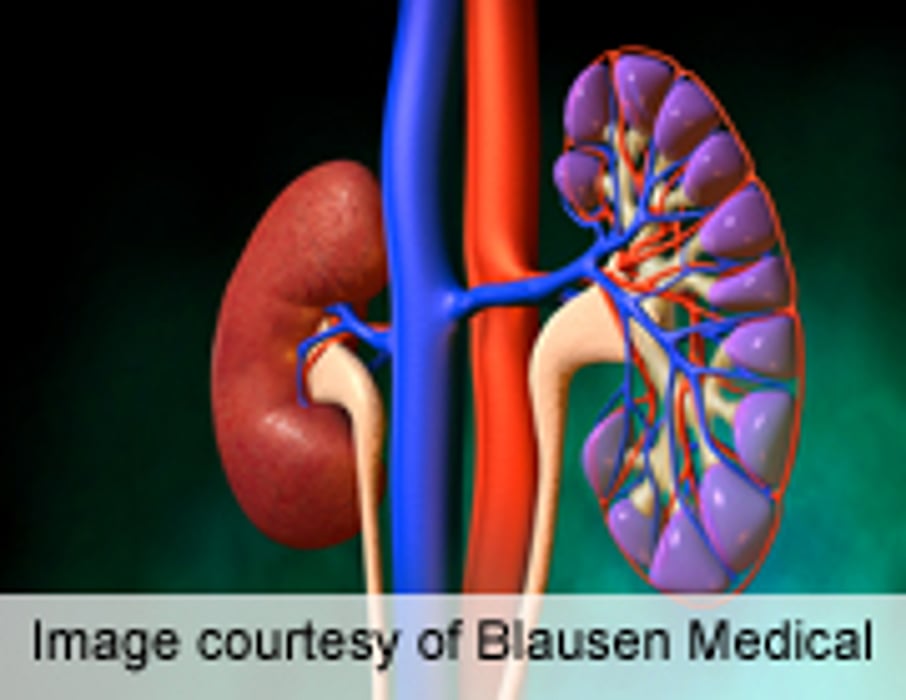 TUESDAY, Oct. 30 (HealthDay News) -- Being overweight or obese as an adolescent is significantly associated with increased risk for all-cause treated end-stage renal disease (ESRD), according to a study published online Oct. 29 in the Archives of Internal Medicine.
Asaf Vivante, M.D., from the Israeli Defense Forces Medical Corps in Tel Hashomer, and colleagues examined the association between body mass index (BMI) in adolescence and the risk for all-cause, diabetic, and non-diabetic ESRD using medical data from the Israeli ESRD registry. Included in the study were 1,194,704 adolescents aged 17 years who had been examined for fitness for military service between Jan. 1, 1967, and Dec. 31, 1997.
The researchers found that, over a mean 25.51 person-years of follow-up, the overall incidence rate was 2.87 cases per 100,000 person-years. Overweight (85th to 95th percentiles of BMI) and obese (≥95th percentile of BMI) adolescents had an increased future risk for treated ESRD, with incidence rates of 6.08 and 13.40 cases per 100,000 person-years, respectively, compared to adolescents of normal weight. After adjustment for potential confounding variables, being overweight was associated with a hazard ratio (HR) of 3.00 and being obese with a HR of 6.89 for all-cause treated ESRD. Overweight and obesity were robust and independent risk factors for diabetic ESRD (HR, 5.69 and 19.37, respectively), and were also associated with non-diabetic ESRD (HR, 2.17 and 3.41, respectively).
"Overweight and obesity in adolescents were associated with significantly increased risk for all-cause treated ESRD during a 25-year period," the authors write. "Elevated BMI constitutes a substantial risk factor for diabetic and non-diabetic ESRD."
Abstract
Full Text (subscription or payment may be required)
Editorial (subscription or payment may be required)
Physician's Briefing