April 25, 2017
Use of HEART Score Has Limited Impact for Chest Pain in ER
Using score during assessment of patients with chest pain in emergency department deemed safe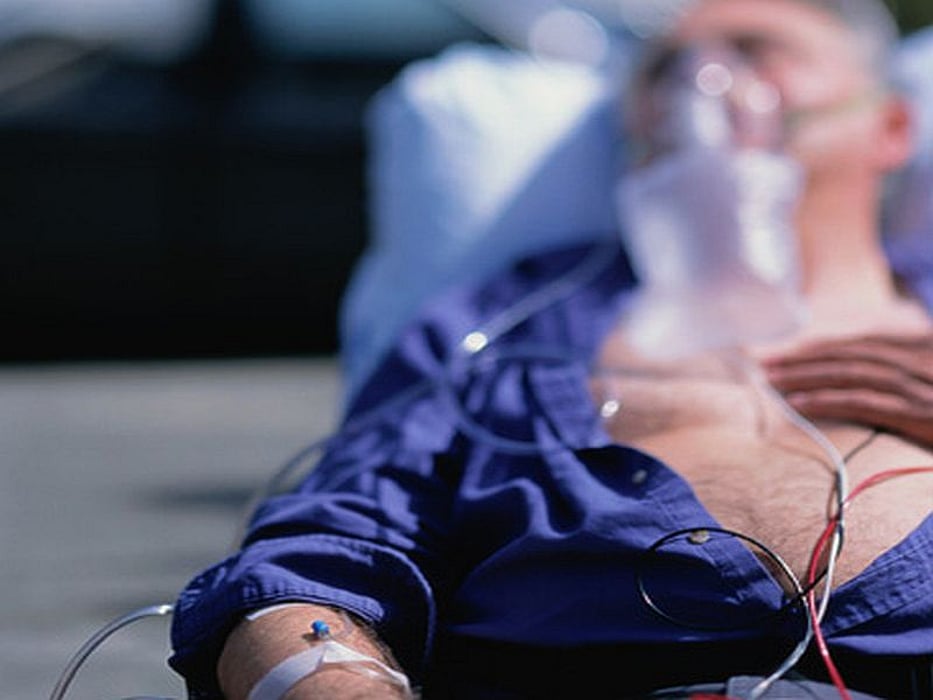 TUESDAY, April 25, 2017 (HealthDay News) -- Use of the History, Electrocardiogram, Age, Risk factors, and initial Troponin (HEART) score is safe but has a limited effect on health care resource use among patients presenting at the emergency department with chest pain, according to a study published online April 24 in the Annals of Internal Medicine.
Judith M. Poldervaart, M.D., Ph.D., from University Medical Center Utrecht in the Netherlands, and colleagues examined the effects of use of the HEART score on patient outcomes and health care resource use in a stopped-wedge, cluster randomized trial in emergency departments at nine hospitals. Data were included for 3,648 unselected patients with chest pain presenting at emergency departments in 2013 and 2014 (1,827 patients received usual care, and 1,821 received HEART care).
The researchers found that the six-week incidence of major adverse cardiac events (MACE) was 1.3 percent lower during HEART care than during usual care (upper limit of the one-sided 95 percent confidence interval, 2.1 percent, within noninferiority margin of 3 percent). The incidence of MACEs was 2 percent in low-risk patients (95 percent confidence interval, 1.2 to 3.3 percent). There were no significant differences in early discharge, readmissions, recurrent emergency department visits, outpatients visits, or visits to general practitioners.
"Using the HEART score during initial assessment of patients with chest pain is safe, but the effect on health care resources is limited, possibly due to nonadherence to management recommendations," the authors write.
One author disclosed ties to pharmaceutical and diagnostic companies.
Abstract/Full Text (subscription or payment may be required)
Physician's Briefing