June 21, 2012
Prevalence of ACS-Induced PTSD Is About 12 Percent
Patients with acute coronary syndrome-induced PTSD have increased future risk of ACS, death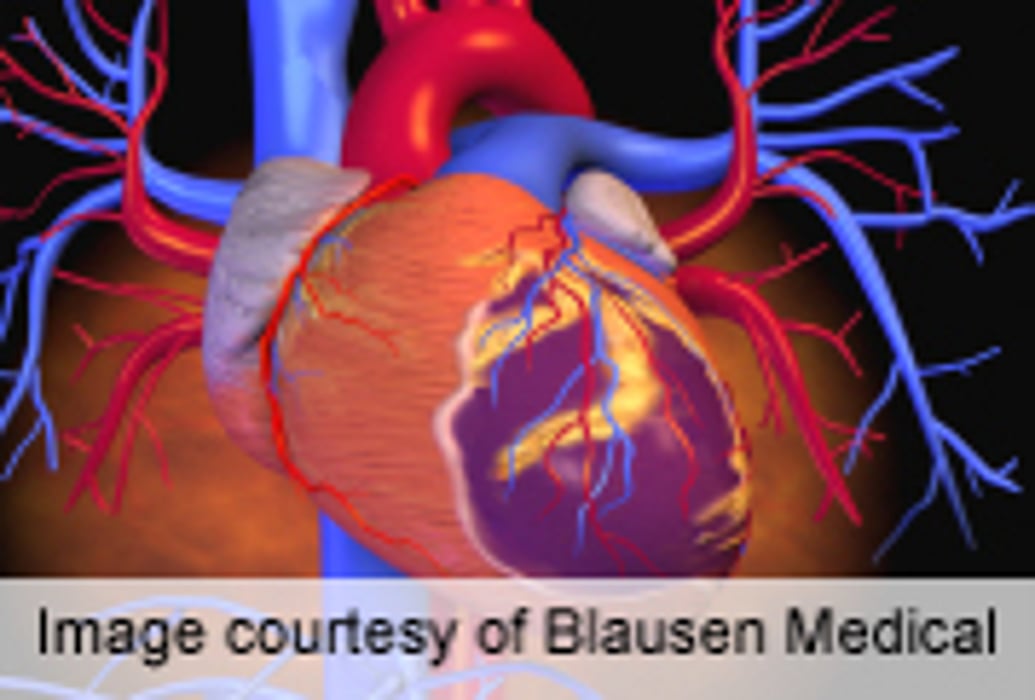 THURSDAY, June 21 (HealthDay News) -- For patients with acute coronary syndromes (ACS), such as myocardial infarction or unstable angina, the prevalence of post-traumatic stress disorder (PTSD) is approximately 12 percent, and the presence of ACS-induced PTSD is associated with a doubling of the risk of subsequent ACS events and death, according to a study published online June 20 in PLoS One.
To investigate the prevalence of ACS-induced PTSD and the association of ACS-induced PTSD with adverse clinical outcomes, Donald Edmondson, Ph.D., from the Columbia University Medical Center in New York City, and colleagues conducted a systematic review and meta-analysis of observational studies that assessed PTSD with specific reference to an ACS event at least one month earlier. A total of 24 articles involving 2,383 patients met the inclusion criteria.
The researchers found the aggregated prevalence estimate to be 12 percent for clinically significant symptoms of ACS-induced PTSD. There was wide variation in the individual study prevalence estimates, with the use of a screening instrument (16 percent in 16 studies) versus a clinical diagnostic interview (4 percent in eight studies) accounting for significant heterogeneity in the estimates. Across three studies, involving 609 patients, the aggregated point estimate for the magnitude of the association between ACS-induced PTSD and clinical outcomes indicated a doubling of risk in patients with ACS with clinically significant PTSD symptoms, compared to patients without PTSD symptoms (risk ratio, 2.00).
"This meta-analysis suggests that clinically significant PTSD symptoms induced by ACS are moderately prevalent and are associated with increased risk for recurrent cardiac events and mortality," the authors conclude.
Physician's Briefing