December 30, 2013
Nortriptyline Doesn't Provide Gastroparesis Symptom Relief
Findings based on 15-week trial comparing nortriptyline to placebo for idiopathic gastroparesis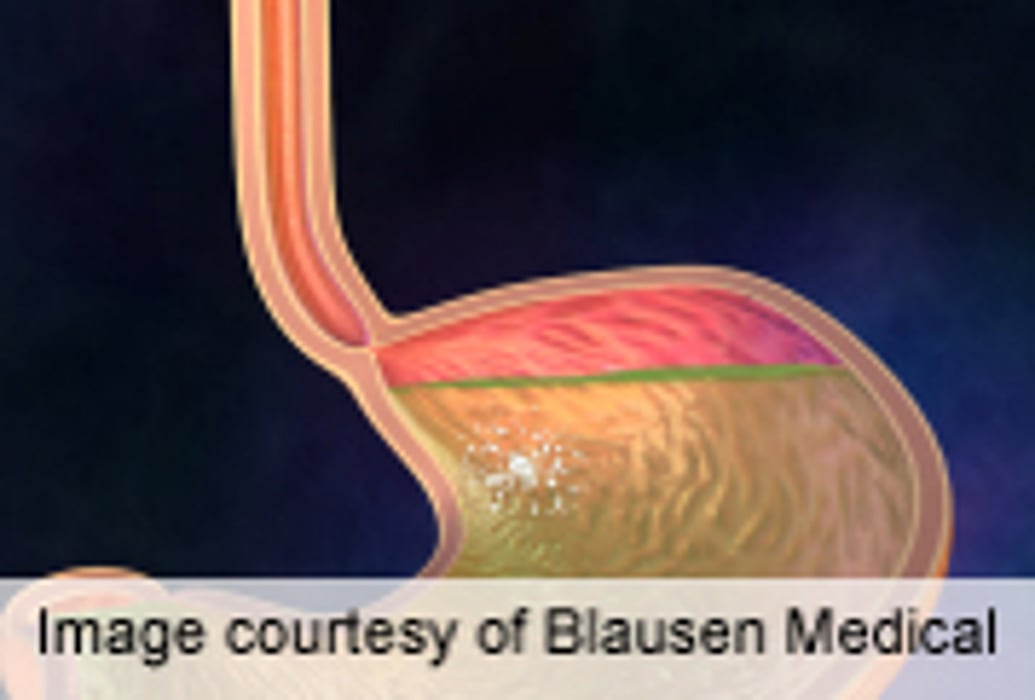 MONDAY, Dec. 30, 2013 (HealthDay News) -- Use of nortriptyline is not associated with improvement in overall symptoms of idiopathic gastroparesis, according to a study published in the Dec. 25 issue of the Journal of the American Medical Association.
Henry P. Parkman, M.D., from Temple University in Philadelphia, and colleagues randomized 130 patients with idiopathic gastroparesis to receive nortriptyline or placebo in a 1:1 ratio as part of the 15-week multicenter Nortriptyline for Idiopathic Gastroparesis clinical trial. At three-week intervals, the study drug dose was increased (10, 25, 50, 75 mg) up to 75 mg at 12 weeks.
The researchers found that the primary symptomatic improvement outcome did not differ between the two groups (23 percent in the nortriptyline group versus 21 percent in the placebo group; P = 0.86). Treatment was stopped more frequently in the nortriptyline versus the placebo group (29 versus 9 percent; P = 0.007), but a similar number of adverse events were seen in the two groups (27 versus 28; P = 0.89).
"This study shows that among patients with idiopathic gastroparesis, the use of nortriptyline compared with placebo for 15 weeks did not result in improvement in overall symptoms," the authors write. "Our results raise general doubts about the utility of tricyclic antidepressants in low doses as a strategy for the treatment of idiopathic gastroparesis."
Several authors disclosed financial ties to the pharmaceutical industry.
Abstract
Full Text (subscription or payment may be required)
Physician's Briefing