June 2, 2020
USPSTF Advises Pharmacotherapy to Aid Smoking Cessation
Evidence insufficient to assess e-cigarette use in adults, pharmacotherapy in pregnant women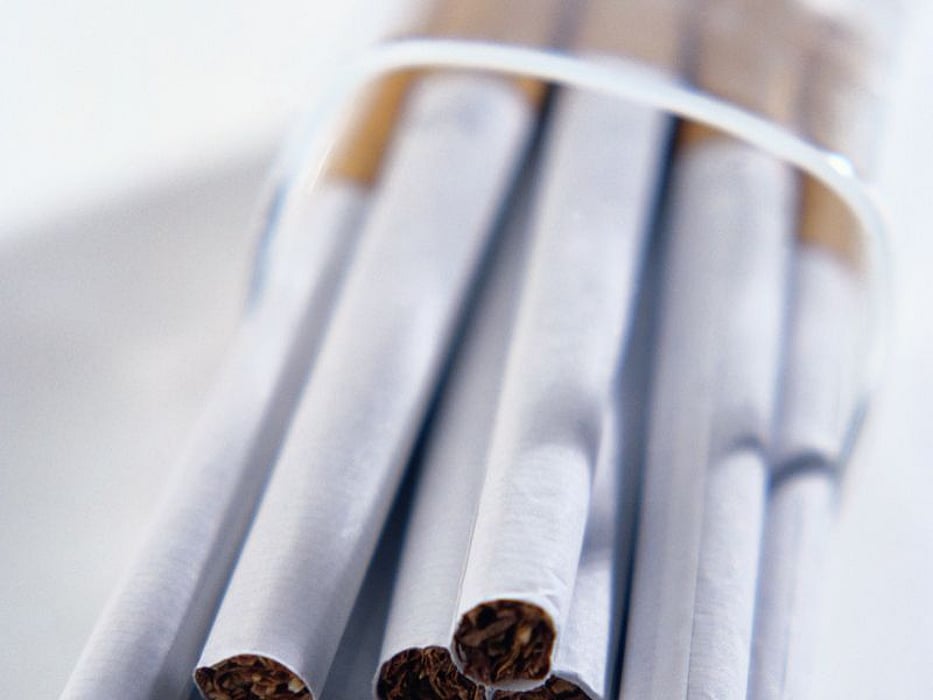 TUESDAY, June 2, 2020 (HealthDay News) -- The U.S. Preventive Services Task Force (USPSTF) recommends behavioral interventions and pharmacotherapy for smoking cessation in adults and behavioral interventions for pregnant women. These recommendations form the basis of a draft recommendation statement published online June 2 by the USPSTF.
Carrie D. Patnode, Ph.D., M.P.H., from the Kaiser Permanente Center for Health Research in Portland, Oregon, and colleagues conducted a systematic review on tobacco cessation interventions for adults. The researchers found that combined pharmacotherapy and behavioral interventions significantly increased smoking abstinence versus usual care or minimal support control groups not using medication among adults (risk ratio, 1.83). At six or more months of follow-up, all seven U.S. Food and Drug Administration-approved medications for smoking cessation were effective for increasing smoking quit rates versus placebo or nondrug arms. Smoking cessation during late pregnancy was greater for women receiving any type of behavioral interventions; behavioral interventions were also associated with an increase in mean birth weight.
Based on these findings, the USPSTF recommends that clinicians ask adults about tobacco use, advise them to stop using tobacco, and provide behavioral interventions and pharmacotherapy to aid cessation (A recommendation). All pregnant persons should be asked about tobacco use, advised to stop using tobacco, and provided with behavioral interventions to promote tobacco cessation (A recommendation). The evidence is currently insufficient to assess the balance of benefits and harms of pharmacotherapy in pregnant persons or electronic cigarettes for tobacco cessation in adults, including pregnant persons (I statement).
The draft recommendation statement and evidence review are available for public comment from June 2 to June 29, 2020.
Draft Evidence Review
Draft Recommendation Statement
Comment on Recommendation Statement
Physician's Briefing