May 17, 2012
Statins Benefit Those at Low Risk for Vascular Events
Review shows benefit even for those with five-year risk of major vascular events of <;10 percent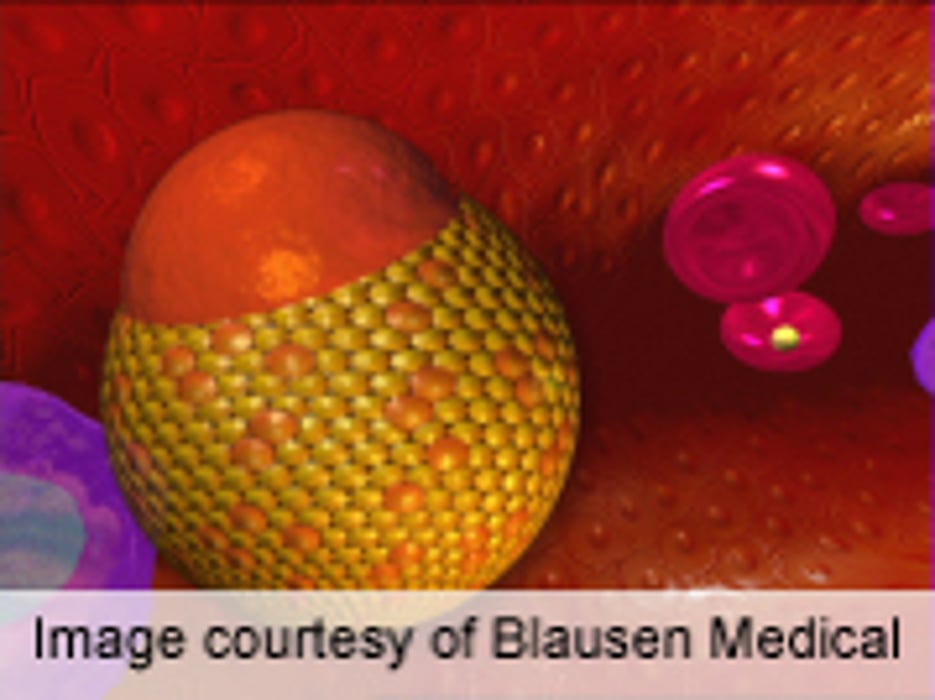 THURSDAY, May 17 (HealthDay News) -- Reduction of low-density lipoprotein (LDL) cholesterol with statins is associated with a decrease in major vascular events, even for individuals with a five-year risk of less than 10 percent, according to research published online May 17 in The Lancet.
Borislava Mihaylova, D.Phil., and colleagues from the writing committee of the Cholesterol Treatment Trialists' Collaboration, conducted a meta-analysis to investigate the effect of statins on individuals at low risk for vascular events. Data were collected from 22 trials of statin versus control (134,537 participants) and five trials of more versus less statin (39,612 participants). Participants were categorized into five groups based on their baseline five-year major vascular event risk on control therapy (no statin or low-intensity statin), and the rate ratio (RR) per 1.0 mmol/L LDL cholesterol reduction was estimated. Major vascular events included major coronary events (i.e., nonfatal myocardial infarction or coronary death), strokes, or coronary revascularizations.
The researchers found that there was a reduction in the risk of major vascular events seen with statin-induced reduction of LDL cholesterol (RR, 0.79 per 1.0 mmol/L reduction), which was mainly independent of age, gender, baseline LDL cholesterol, previous vascular disease, and vascular and all-cause mortality. The proportional decrease was at least as big in the two lowest versus the two highest risk categories, reflecting significant reductions in major coronary events and coronary revascularization in the two lowest categories. For stroke, the risk reduction for those in the risk category of less than 10 percent was similar to that of individuals in higher risk categories.
"The present report shows that statins are indeed both effective and safe for people with five-year risk of major vascular events lower than 10 percent and, therefore, suggests that these guidelines might need to be reconsidered," the authors write.
Many of the trials included in this report were funded by the pharmaceutical industry. Several members of the writing committee disclosed financial ties to the pharmaceutical industry.
Abstract
Full Text (subscription or payment may be required)
Editorial (subscription or payment may be required)
Physician's Briefing