June 25, 2014
Stem Cells May Offer Survival Benefit for Systemic Sclerosis
But, there is increased risk of treatment-related mortality shortly after treatment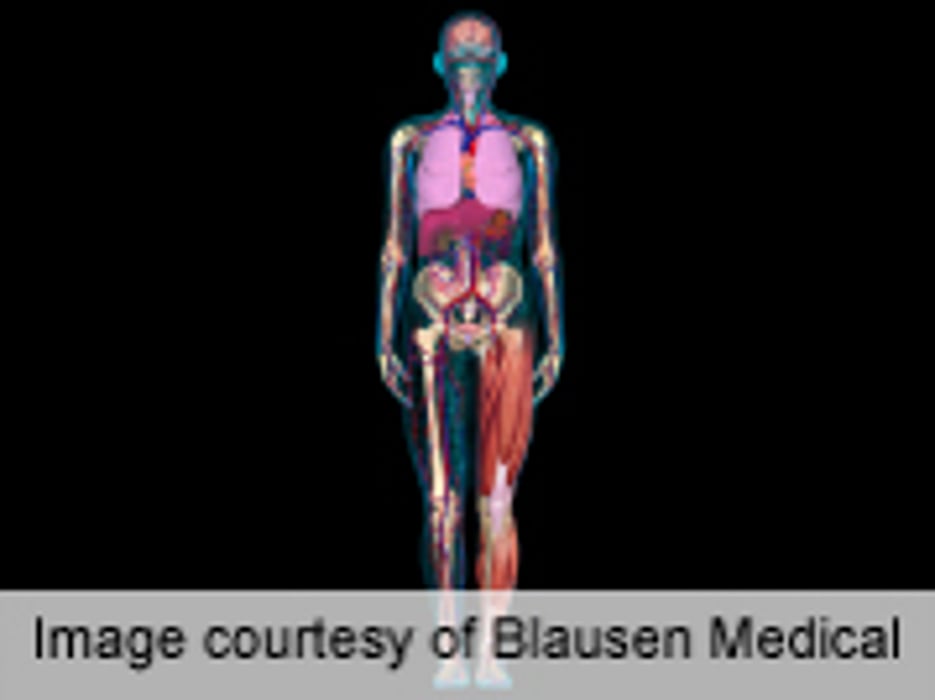 WEDNESDAY, June 25, 2014 (HealthDay News) -- Autologous hematopoietic stem cell transplantation (HSCT) may offer a significant long-term event-free survival benefit for patients with systemic sclerosis, but with more treatment-related mortality in the first year post-treatment, according to a study published June 25 in the Journal of the American Medical Association.
Jacob M. van Laar, M.D., Ph.D., from University Medical Center Utrecht in the Netherlands, and colleagues conducted a multicenter, phase 3 trial (Autologous Stem Cell Transplantation International Scleroderma trial), which assessed HSCT (in 79 patients) versus intravenous pulse cyclophosphamide in 77 patients, all with early diffuse cutaneous systemic sclerosis.
The researchers found that over a median follow-up of 5.8 years, 53 events occurred (19 deaths and three irreversible organ failures in the HSCT group, and 23 deaths and eight irreversible organ failures in the control group). There were more events in the HSCT group in the first year (13 events, including eight treatment-related deaths) versus in the control group (eight events, with no treatment-related deaths). There were 14 events in both groups in two years, and at four years, 15 events had occurred cumulatively in the HSCT group versus 20 events in the control group. Modeling treatment time interaction, time-varying hazard ratios for event-free survival were 0.35 at two years and 0.34 at four years.
"HCST conferred a significant long-term event-free survival benefit," the authors write.
Several authors disclose financial ties to the pharmaceutical industry.
Abstract
Full Text (subscription or payment may be required)
Editorial
Physician's Briefing