November 13, 2012
Efficacy of Corticosteroid Injection for Sciatica Reviewed
Meta-analysis shows small short-term relief for leg pain, disability; however, little long-term benefit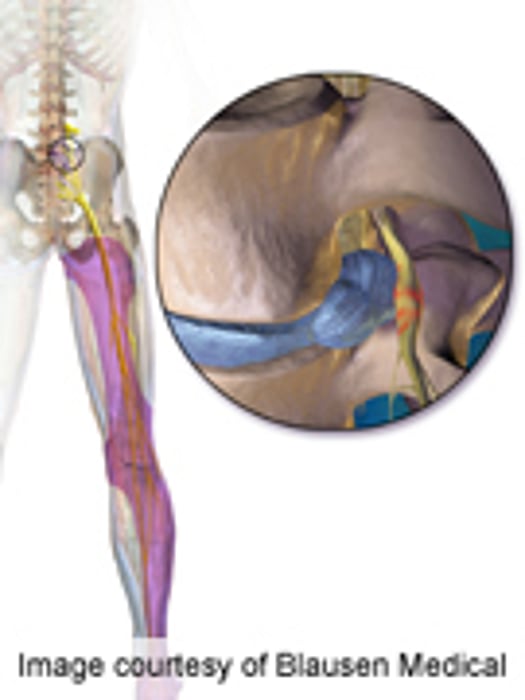 TUESDAY, Nov. 13 (HealthDay News) -- Epidural corticosteroid injections offer a small but significant degree of short-term relief of leg pain and disability for patients with sciatica, but the long-term effects are even smaller and not significant, according to a review published online Nov. 13 in the Annals of Internal Medicine.
Rafael Zambelli Pinto, of the Sydney Medical School at the University of Sydney, and colleagues conducted a systematic literature review and meta-analysis of 23 clinical trials to determine the efficacy of epidural corticosteroid injections, compared with placebo, for the treatment of sciatica. Leg pain, back pain, and disability were rated on a scale of zero (no pain or disability) to 100 (worst possible pain or disability).
Compared with placebo, the researchers identified a small, but statistically significant effect of epidural corticosteroid injections for short-term leg pain (mean difference, −6.2 points) and for short-term disability (mean difference, −3.1 points). However, the long-term effects of corticosteroid injections were smaller and not statistically significantly different from placebo.
"Despite the statistically significant short-term effects on pain and disability favoring the intervention over the placebo, the small size of the treatment effect challenges the clinical utility of this procedure," the authors write. "Findings from this review should assist patients and clinicians when discussing evidence-based treatment options for this condition."
Physician's Briefing