February 28, 2013
Glucagonlike Peptide 1-Based Tx Increases Pancreatitis Risk
Findings among adults with type 2 diabetes taking exenatide, sitagliptin phosphate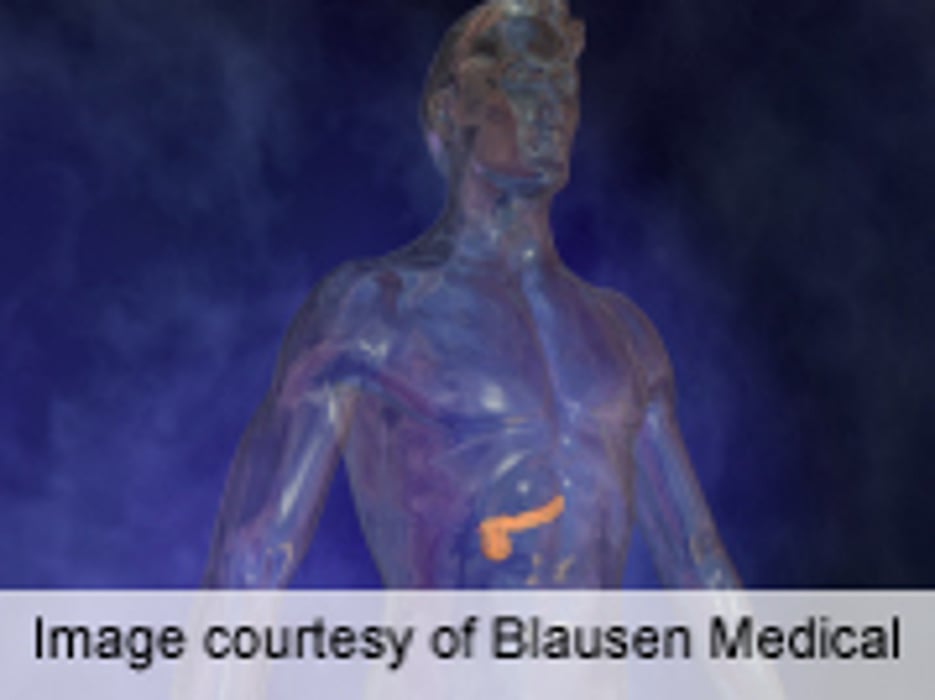 THURSDAY, Feb. 28 (HealthDay News) -- Use of glucagonlike peptide 1 (GLP-1)-based therapies (GLP-1 mimetic, exenatide, and dipeptidyl peptidase 4 inhibitor, sitagliptin phosphate) correlates with increased likelihood of hospitalization for acute pancreatitis among adults with type 2 diabetes, according to a study published online Feb. 25 in JAMA Internal Medicine.
Sonal Singh, M.D., M.P.H., from Johns Hopkins University School of Medicine in Baltimore, and colleagues conducted a population-based study using data from a large U.S. administrative database (Feb. 1, 2005 through Dec. 31, 2008). Using a validated algorithm, they identified 1,269 adults with type 2 diabetes, hospitalized with acute pancreatitis, who were matched for age, sex, and diabetes complications with 1,269 control subjects.
The researchers found that cases were significantly more likely to have hypertriglyceridemia, alcohol use, gallstones, tobacco abuse, obesity, biliary and pancreatic cancer, cystic fibrosis, and any neoplasm, compared with controls. Relative to nonusers, the odds of acute pancreatitis were significantly increased for those with current use of GLP-1-based therapies within 30 days (adjusted odds ratio, 2.24) and recent use past 30 days and less than two years (adjusted odds ratio, 2.01), after adjustment for other confounding variables including metformin hydrochloride use.
"In this administrative database study of U.S. adults with type 2 diabetes mellitus, treatment with the GLP-1-based therapies sitagliptin and exenatide was associated with increased odds of hospitalization for acute pancreatitis," write the authors.
The original development of the dataset used in this study was funded by grants from the pharmaceutical and medical device industries.
Abstract
Full Text (subscription or payment may be required)
Physician's Briefing