February 8, 2017
E-Cigs May Be 'Bridge' to Teens' Tobacco Use
'Vapers' seem much more likely to give real smokes a try, study finds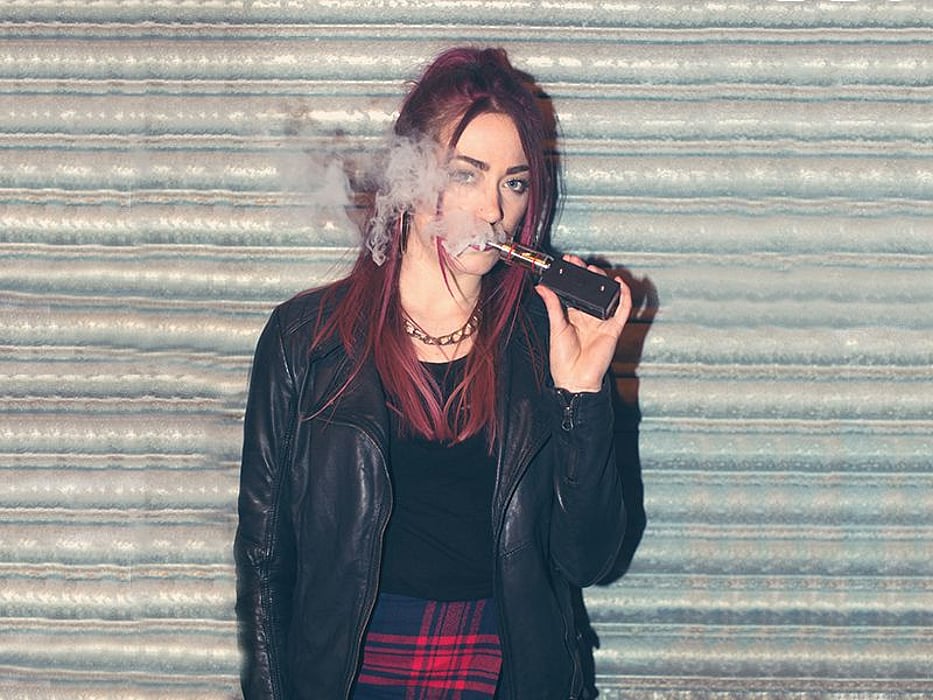 WEDNESDAY, Feb. 8, 2017 (HealthDay News) -- Nonsmoking teens who use e-cigarettes appear to be more likely to light up regular tobacco cigarettes, a new study suggests.
The research included 347 teens who were surveyed in 2014 at ages 17 to 18 and again in 2015.
First, researchers looked at those who said they'd never smoked a tobacco cigarette. In this group, those who reported using an e-cigarette at least once in the past 30 days in the first survey had a four times higher risk of having smoked a tobacco cigarette in the period between the two surveys, compared to those who had never used an e-cigarette.
Next, the researchers looked at those who said they had already tried smoking a tobacco cigarette. In this group, rates of tobacco cigarette use within the past 12 months were more than doubled for those who had used e-cigarettes compared to those who didn't.
The study also found that e-cigarette use appeared to influence whether or not teens thought tobacco smoking was dangerous.
Among teens who said they had never smoked at the time of the first survey, recent e-cigarette users were four times more likely than those who had never used e-cigarettes to no longer believe that cigarette smoking poses a major health risk. This may be because e-cigarette use desensitized teens to the dangers of smoking, the researchers suggested.
The study was published online Feb. 7 in the journal Tobacco Control.
The findings add to growing evidence that e-cigarette use is a "one-way bridge" to cigarette smoking among teens, according to Richard Miech, who's with the University of Michigan Institute for Social Research.
"The results support a desensitization process, whereby youth who 'vape' lower their perceived risk of cigarette smoking," he said in a journal news release.
More information
The U.S. National Institute on Drug Abuse has more about e-cigarettes.
SOURCE: Tobacco Control, news release, Feb. 7, 2017
Consumer News