August 27, 2015
Many Kids Tossing Fruits Veggies in Trash Since New U.S. School Lunch Rules
Although youngsters put produce on their trays, they're throwing out about a third more, study found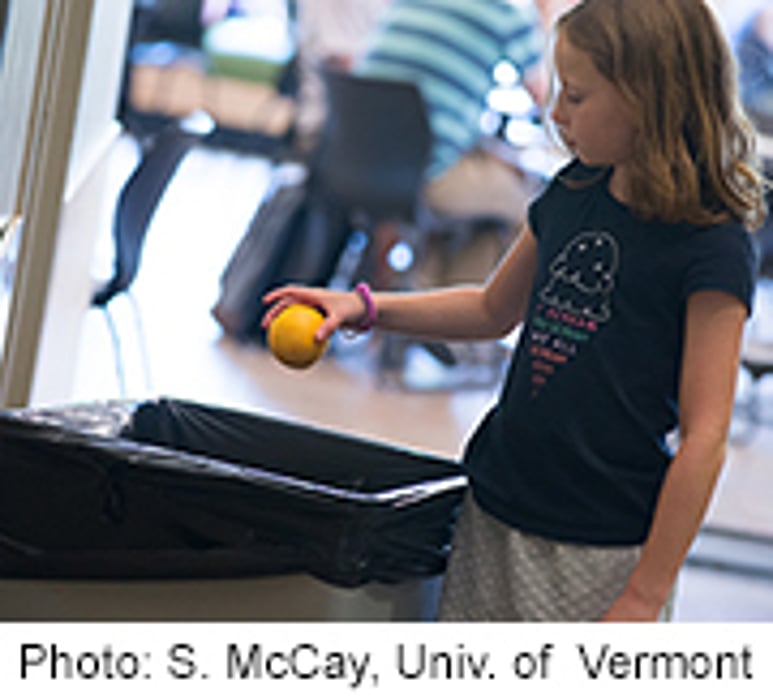 WEDNESDAY, Aug. 26, 2015 (HealthDay News) -- More fruits and vegetables ended up in the garbage after the U.S. government introduced a rule requiring fruits and vegetables to be included with school lunches, a new study finds.
What's more, the amount of fruits and vegetable eaten by kids actually dropped since the introduction of the law.
In less than a month, Congress will vote on whether to reauthorize the controversial U.S. Department of Agriculture program mandating healthier school lunches.
Meanwhile, Agriculture Department officials were critical of the study findings. Among their concerns: the study was based on research that was several years old, and was not an accurate reflection of what's taking place in school cafeterias today.
For the study, researchers reviewed nearly 1,500 digital photographs of student lunch trays taken during multiple visits to two elementary schools in the Northeast before and after implementation of the USDA program.
Forty percent to 60 percent of the students at the schools qualified for free or reduced-cost lunches.
After the program took effect in 2012, students did put more fruits and vegetables on their lunch trays, as required. However, they ate fewer of them and the amount of fruits and vegetables thrown in the garbage rose 35 percent, the study found.
The study was published online Aug. 25 in the journal Public Health Reports.
"The basic question we wanted to explore was: Does requiring a child to select a fruit or vegetable actually correspond with consumption," study author Sarah Amin, a nutrition and food sciences researcher at the University of Vermont, said in a university news release.
"The answer was clearly no," she said. "It was heartbreaking to see so many students toss fruits like apples into the trash right after exiting the lunch line."
However, Amin thinks students' consumption of fruits and vegetables will rise once schools fully adapt to the healthy eating guidelines, especially among those who entered kindergarten when the guidelines took effect in 2012 and are used to them.
"An important message is that guidelines need to be supplemented with other strategies to enrich fruit and vegetable consumption. We can't give up hope yet," Amin said.
For example, the researchers suggested serving produce with dips, or mixing the healthy foods in with other foods, or serving sliced fruits instead of whole ones.
For their part, Agriculture Department officials called the lunch program a success. An e-mail to HealthDay from Department spokeswoman Catherine Cochran cited these findings:
A study released in March by the University of Connecticut showed that students are eating more nutritious foods and discarding less of their lunches under the healthier standards. Kids ate 13 percent more of their entrees and nearly 20 percent more of their vegetables in 2014 than in 2012.
A May 2014 Harvard School of Public Health study showed that, under the updated standards, kids are now eating 16 percent more vegetables and 23 percent more fruit at lunch.
A 2015 study from the University of California, Berkeley's School of Public Health found that nearly 90 percent of surveyed students liked at least some school meal options.
More information
The American Academy of Pediatrics has more about child nutrition.
SOURCE: University of Vermont, news release, Aug. 25, 2015
Consumer News